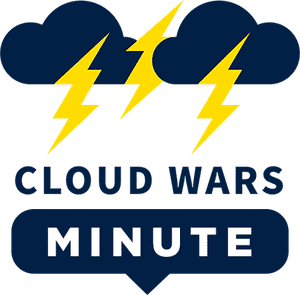 Welcome to the Cloud Wars Minute — your daily news and commentary show, hosted by Cloud Wars Founder, Bob Evans. Each episode provides insights and perspectives around the "reimagination machine" that is the Cloud. Today's topic: Oracle's Q3 47% Cloud Growth Spurt
Highlights
0:11 – Oracle kicked in with its fiscal Q3 numbers and there is an across-the-board growth spurt. Its traditional business grew 9%, but the big numbers were in the OCI cloud business which was up 47%.
0:36 – Larry Ellison talked more intensely about Oracle's Fusion ERP which was up 35% and the NetSuite ERP was up 29%. This growth can be attributed to 10,000 Fusion ERP customers and 30,000 NetSuite ERP customers.
1:03 – The next wave of cloud services is going to be built in conjunction with partners. More specifically, financial services and logistics solutions.
2:16 – New cloud ERP systems will have the ability to do ERP-to-ERP automated transactions which will create new types of innovation and outcomes.
2:39 – Oracle is looking to "roll up the whole healthcare market with Cerner" to impact healthcare from hospitals out to pharmaceutical companies.