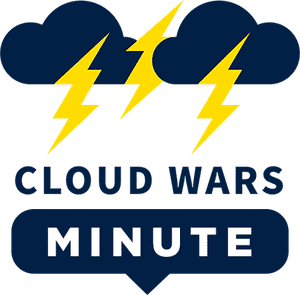 Welcome to the Cloud Wars Minute — your daily news and commentary show, hosted by Cloud Wars Founder, Bob Evans. Each episode provides insights and perspectives around the "reimagination machine" that is the Cloud. Today's topic: Salesforce Set to Hit $1 Billion in Quarterly Revenue for Industry Cloud Business
Highlights
0:25 – Salesforce is going to release its quarterly revenue numbers on March 1st, and Bob has some thoughts about a remarkable achievement the company could share when it comes to its industry-cloud business: hitting $1 billion in revenue for the quarter. While Salesforce has been a bit coy about its revenue for industry clouds, Bob takes us back to September 2020 when Marc Benioff and co. first shared numbers to try to calculate the current size of the business.
1:30 – Last year, Salesforce shared that its industry-cloud unit grew 58%. If we say conservatively that the unit grows at 50% this time around, that would put it at $1.2 billion.
1:55 – Bob also shares that when he talked to Salesforce's EVP Jujhar Singh a few months ago, that Singh said that at that point 60% of the global sales force was aligned around industry cloud products and incentives. That makes it a pretty mainstream part of the company overall.
2:40 – Whatever Salesforce chooses to disclose on its March 1st earnings call, we know for a fact that industry clouds are playing a major role in the company's strong ongoing growth. Customers in every industry are eager to get their hands on these purpose-built solutions.