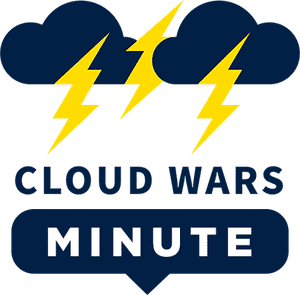 Welcome to the Cloud Wars Minute — your daily news and commentary show, hosted by Cloud Wars Founder, Bob Evans. Each episode provides insights and perspectives around the "reimagination machine" that is the Cloud. Today's topic: Salesforce Q4 financials show they are becoming a platform and data powerhouse.
Highlights
0:29 – To ensure their future growth, Salesforce is becoming a platform and data powerhouse. This was confirmed in their earnings call for their fiscal Q4 and for the full year.
0:55 – Currently, one third of their subscription and support revenue comes from platform and data. We tend to think of Salesforce for their cloud, but this shows that they are evolving.
1:55 – This is actually becoming a trend among the companies within the Cloud Wars Top 10. These companies that have prospered so well doing a certain thing are all now evolving rapidly to become new types of companies that their customers need them to be as times change. Salesforce and their acquisition of various different companies have allowed them to become players in the platform and data realm.