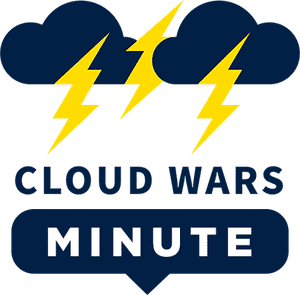 Welcome to the Cloud Wars Minute — your daily news and commentary show, hosted by Cloud Wars Founder, Bob Evans. Each episode provides insights and perspectives around the "reimagination machine" that is the Cloud. Today's topic: Salesforce becoming an unstoppable force.
Highlights
0:28 – What the heck is a "Hog on Ice?" If you get a 800 pound hog on ice, it will get momentum and it will be unstoppable. That is exactly what Salesforce is becoming – unstoppable. Every single aspect of their business is seeing growth. One of the dazzling numbers that sticks out are that the number of 7 figure deals went up 34% in Q4. To follow that, the number of 8 figure deals went up 100%!
1:28 – Their Industry Cloud business recorded its largest ever deal. Also, Industry Clouds were in on 8 of the companies 10 largest deals. Salesforce referred to their Industry Cloud growth as unprecedented.
1:53 – A few quarters ago, they listed their revenue of the cloud at 58%. So, if in Q4, the number was unprecedented, then it must be higher than that and put them into the billion dollar range for the quarter. For example, Salesforce couldn't believe that their acquisition of Slack, and the business it followed, continued to accelerate beyond anything they have expected.