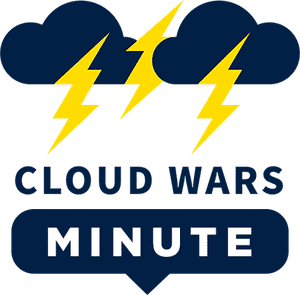 Welcome to the Cloud Wars Minute — your daily news and commentary show, hosted by Cloud Wars Founder, Bob Evans. The next couple of minutes are packed with insights and perspectives around the "reimagination machine" that is the Cloud! Today's Topic: Salesforce, Workday, Snowflake Set to Boom in Q4.
Highlights
0:09 – Bob says that he's very confident that in a few weeks when Salesforce, Workday, and Snowflake release their earnings results for Q4 2021, the greatest growth market the world has ever known will get yet another boost. Of course, the revenue growth will be driven by innovation among the vendors. But just as important is the boom in demand for cloud from businesses of all kinds.
0:45 – Salesforce will no doubt announce growth in the mid-20-percent range, as they tend to do no matter how large the company's revenue gets. Bob predicts that Salesforce will break the $7 billion mark for quarterly revenue for the first time ever. Marc Benioff and co. may even hit $7.5 billion as they look to surge to close out the year.
1:15 – Workday is finding success in HR and Financials, and it's surpassed the $5 billion annual revenue mark. The company's new goal is $10 billion.
1:30 – Snowflake is the smallest of the Cloud Wars Top 10 in terms of revenue, but it's growing at the fastest rate by far. Bob says the big question for its Q4 results is whether it can maintain the triple-digit growth it's achieved for every quarter to date.
2:00 – We should take our hats off to the companies in the Cloud Wars Top 10 for working to meet the increasing demand of the moment with new solutions that help customers prepare to succeed in the acceleration economy.
2:55 – There will be guest hosts for Cloud Wars Minute for the next few days, so stay tuned here for some new and different insights during the rest of the week!