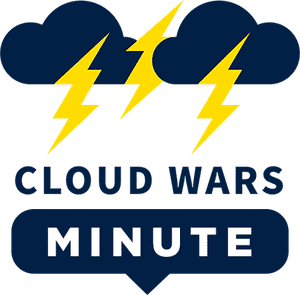 Welcome to the Cloud Wars Minute — your daily news and commentary show, hosted by Cloud Wars Founder, Bob Evans. Each episode provides insights and perspectives around the "reimagination machine" that is the Cloud.
Highlights
00:13 — SAP has taken on an entirely new profile to position itself in this boom market over the last two years under CEO Christian Klein.
00:35 — SAP is already one of the big players in the industry cloud market and sees a huge opportunity in the industry cloud market that is much bigger and with more opportunity than SAP could ever address.
01:17 — 80 or 90% of the industry cloud solutions, tools, and applications that come out of the SAP ecosystem for SAP's customers will be provided by SAP's partners, rather than directly from SAP.
01:42 — This proves to be a huge force multiplier for SAP. The regional partners are in a particularly good spot, since they know the local needs and requirements of customers.
02:11 — Chief Partner Officer Karl Fahrback said SAP's new approach to partners differs from the old days, where SAP made it and the partners sold it. Now, the customers are at the center of everything, and SAP's partners are expected to play a part in upfront sales, adoption, and consumption, as well as customer success.
03:01 — Even at the age of 50, SAP is able, willing, and eager to introduce new things for partners and the industry cloud.
---
Register today for THE cloud event of the year