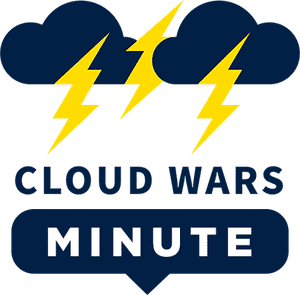 Welcome to the Cloud Wars Minute — your daily news and commentary show, hosted by Cloud Wars Founder, Bob Evans. The next three minutes are packed with insights and perspectives around the "reimagination machine" that is the Cloud! Today's Topic: SAP RISE Hits 1,000+ Customers & More Q4 Wins
Highlights
0:15 – Following last week's reporting on SAP's big wins in Q4, there's more good news for the company. Bob says that SAP plays a huge role in the overall marketplace, as so many massive businesses run their entire operations on SAP. The company was in a pretty bad spot a couple years ago and it is always under a lot of competitive pressure, but recently it is responding with powerful innovation.
0:50 – The first win Bob points to is that SAP's RISE program brought on more than 1,000 customers in calendar-2021, which exceeded their expectations. CEO Christian Klein and CFO Luka Mucic could not say enough good things about RISE on the Q4 earnings call.
1:15 – Additionally, large cloud deals were up significantly over the number from one year earlier. Plus, SAP said that of their total order entry, more than 50% in Q4 came from big, profitable, long-term deals of $5.7 million or more.
1:55 – CFO Luka Mucic also noted that SAP's core products (HCM, CRM or CX, and ERP) did very well in Q4, up 33%. While some areas, like the travel-focused Concur brand, were hard-hit, in general it was a very strong quarter for SAP, especially given where the company was not long ago.
2:30 – Clearly, SAP customers are endorsing the power of cloud technology in general, the RISE with SAP program, and SAP's cloud in particular. S/4HANA Cloud was up 60% in revenue in Q4.
3:05 – SAP will continue to face major pressure from Oracle and others, but it's great to see this vibrancy from the company at this absolutely critical time.