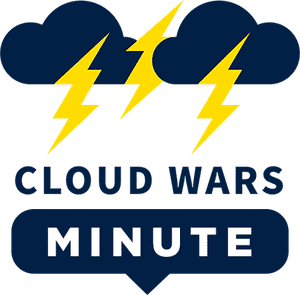 Welcome to the Cloud Wars Minute — your daily news and commentary show, hosted by Cloud Wars Founder, Bob Evans. The next three minutes are packed with insights and perspectives around the "reimagination machine" that is the Cloud! Today's Topic: SAP's Extraordinary Q4 Comeback!
Highlights
0:10 – Bob talks about an extraordinary comeback by SAP. If you think back just 21 months to April of 2020, a time when all of us were being jolted by the onset of the pandemic, the business world was thrown into turmoil. At the time, SAP wasn't able to give financial guidance for what the next quarter or the rest of the year, and its market value plunged.
1:00 – Now, look at what SAP has steadily done in less than two years. In Q4, SAP's cloud revenue was up 28% to $3 billion. Its current cloud backlog for that same period was up 32%; its S4HANA Cloud ERP system revenue was up 65% to $378 million. And the current cloud backlog for S4HANA was up 84%.
1:45 – CEO Christian Klein attributed the Q4 success to what he said has been the power of the Rise with SAP program.
2:00 – Bob says this is a great story. In a market that is as dynamic and fast moving and relentlessly aggressive as the Cloud Wars, for a company to have stumbled the way SAP did and now, just 21 months later, its outlook for 2022 is incredibly bullish. And SAP thinks it can achieve 26% revenue growth throughout 2022 in its cloud business.
3:00 – To put SAP's Q4 cloud revenue growth of 28% into context, that's a higher cloud growth rate than the three biggest competitors Salesforce, Oracle, and Workday. So, a fantastic job by SAP.