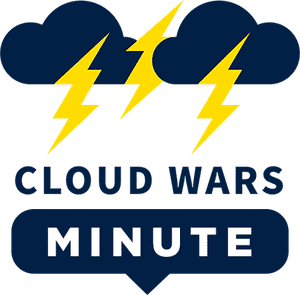 Welcome to the Cloud Wars Minute — your daily news and commentary show, hosted by Cloud Wars Founder, Bob Evans. Each episode provides insights and perspectives around the "reimagination machine" that is the Cloud.
Highlights
00:10 — Who is going to lead the greatest growth market? Will Microsoft maintain its number one spot, or will fast-growing AWS be able to overtake Microsoft based on Q1 results being released later this month?
00:35 — When it comes to infrastructure, AWS is the undisputed leader. However, Microsoft's broad base that extends into applications along with the company's cloud revenue is hard to beat.
01:19 — Since the return of Adam Selipsky as CEO, AWS has grown faster than Microsoft. For instance, last quarter, AWS reported its Q4 growth rate to be 40%, which is much larger than what Microsoft reported during that quarter. So, this growth acceleration is closing the gap on number one.
02:00 — Momentum and growth rates are key drivers in the Cloud Wars Top 10 rankings.
02:11 — In Q1, AWS needs to continue growing faster than Microsoft by at least a couple of points, maintain the 40% growth rate from Q4, and continue closing the gap.
02:35 — With these two powerful, customer-focused companies competing to be number one, they're going to continue providing better and better capabilities, services, and innovation for their customers.
---
Register today for THE cloud event of the year