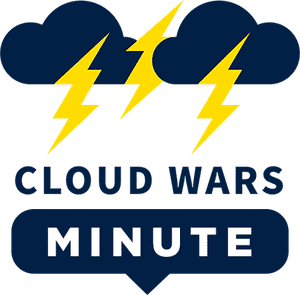 Welcome to the Cloud Wars Minute — your daily news and commentary show, hosted by Cloud Wars Founder, Bob Evans. Each episode provides insights and perspectives around the "reimagination machine" that is the Cloud. Today's topic: Workday Q4 Numbers Point to New $10 Billion Annual Revenue Goal.
Highlights
0:14 – Workday released its Q4 and fiscal '22 results which were very powerful. This really underscores this notion that Workday is clearly aiming at 10 billion dollar annual revenue after passing the 5 billion dollar milestone.
0:55 – Across the board, all of the financial metrics were moving up. Their subscription revenue went up 22% their backlog of 24 months was also up 22% (8 billion dollars), and their total backlog was up 26.9% (12.8 billion dollars).
1:43 – Workday knows that it is coming down to a two horse race between Oracle in the cloud space. However, what made Workday's numbers compelling is the growth in transactions executed by customers, between fiscal '21 and '22, was 67%.
---
---