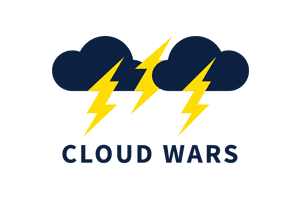 In just the past 10 days, four Cloud Wars Top 10 companies have dramatically escalated their cloud partner programs as booming demand from businesses has made modernized and customer-centric partner ecosystems a top priority.
Gone are the days of linear and rigid channel dynamics in which vendors made the stuff, partners sold it, and customers bought it. In today's fast-changing and fairly unpredictable business world, the ecosystem game is all about customers and their ultimate success with cloud services, some of which are created and delivered by the vendors, some of which are created the partners, and others of which are co-created by vendors and partners.
Given all those customer-focused changes, it is great to see the major cloud vendors eagerly overhaul and enhance their partner offerings to align with the new and very pressing requirements of customers, rather than haggling over tactical issues such as discount levels, return policies, and that nefarious spirit known as "channel conflict."
I've also noted that in at least a couple of cases, these new and strategic ecosystem initiatives are being led by newly minted C-level executives carrying the title of Chief Partner Officer. This is a very clear recognition of the elevated status that partner programs have achieved and of the high growth expectations that the major cloud providers have for this critical element of their go-to-market portfolio. Those two companies are SAP (Karl Fahrbach) and Workday (Sam Alkharrat).
So, what are SAP, Microsoft, Workday, and IBM up to?
SAP
In a recent interview with SAP's chief partner officer, Fahrbach described the ongoing efforts to align all partner initiatives with customer goals and customer success and to help SAP become what he called a "partner-ecosystem-led company." To get the full story on that, and to see the big revelation to me that I called out in the headline of my analysis, please check out SAP Banks on Partners to Help Build Massive Industry-Cloud Portfolio.
Microsoft
Less than a week ago, Microsoft fully acknowledged that the cloud is its primary growth engine by rebranding its entire ecosystem effort as the Cloud Partner Program. I found it telling that Microsoft didn't take the half-step of simply creating that as a sub-category within the existing Partner Program, but instead put the cloud unmistakably out in front as the strategic current and future objective for the company's vast ecosystem.
For the full overview on that, please see Cloud Wars Minute: Microsoft Unites the Cloud and Partner Ecosystems.
Workday
Just 2 days ago, Workday disclosed the appointment of Sam Alkharrat as its new Chief Partner Officer. In a blog post headlined Workday's Partner Ecosystem: Investing in Our Opportunity, the company described its third-party initiatives this way: "Whether it's through consulting services, partnering with innovators that complement our products, or co-creating innovative solutions, Workday partners offer the skills, experience, and expertise our customers require to help them solve business-critical needs in the changing world of work."
In describing his vision for his new role, Alkharrat said partners can share deep experience and expertise around industries and/or lines of business to help customers "better navigate challenges to drive results" and to support them "on every step of their transformation so they get the most from Workday."
Alkharrat also zeroed in on the massive priority of growth: "partners are a critical component of any company's growth journey." Amen to that.
IBM
Perhaps one measure of the importance that IBM places on its ecosystem is that in January of this year, CEO Arvind Krishna quietly transferred his own chief of staff, Kate Woolley, to become the new leader of IBM's channel initiatives, according to a recent article in crn.com.
In that article, crn.com quotes Woolley as saying, "Partners are feeling that the IBM ecosystem is front and center in IBM strategic priorities." But at the same time, the article says, Woolley added that partners are letting her know that "we [IBM] need to do more. We need to be easier to do business with. And we need to become more essential to them."
Final Thoughts
The sentiments echoed by the new partner leaders at each of these four great companies clearly point to the huge new focus being given to customer success, and that is 100% on the mark.
But an equally vital factor driving these four recent big moves is that the cloud market opportunity is so vast and so far-reaching that not even companies with the vast resources of Microsoft or SAP or Workday or IBM could possibly, on its own, meet all that demand or meet all the future opportunities for innovation and growth that the acceleration economy is generating.
In fact, as I think about the size of the market we here at Cloud Wars are privileged, I can't think of any better way to put it than this: it's the greatest growth market the world has ever known.
And cloud partners have become incredibly important players in this world-changing game.
---
Register today for THE cloud event of the year