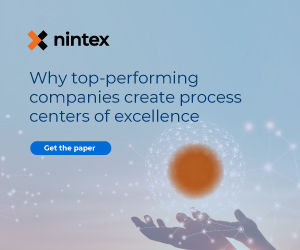 Once more emphasizing that business customers want and expect new types of value from the cloud, Google Cloud CEO Thomas Kurian last week underscored his company's commitment to the "digitization of industries."
On my Cloud Wars Top 10 weekly rankings, Google Cloud is #3 behind #1 Microsoft and #2 Amazon.
Kurian, echoing a strategic priority he first revealed two years ago after taking over as CEO, said Google Cloud's aggressive move into AI-powered industry-specific solutions "is reflective of our view of where the cloud needs to go." And this graphic from the Google Cloud presentation captures that progression nicely:
In the past, Kurian has made the point that businesses today, under enormous pressure to transform themselves into end-to-end digital enterprises, are demanding new types of capabilities and innovation from their cloud providers.
Kurian broke out the evolution of the cloud into 3 distinct phases:
Phase 1 was focused on the deployment of SaaS applications, which he described as a move centered on convenience; 

Phase 2 was all about data centers, driven by a quest for economic efficiency and agility; and

Phase 3, which is just unfolding, is all about "the digitization of industries and the accelerated digitization of business."
The below slide from the presentation lays out Google Cloud's portfolio of industry solutions. My favorite is in the Manufacturing stack: the fourth solution under the Manufacturing header is "Customer 360." 
Hey, what a great world we live in, right? We expect customer-360 capabilities in retail and healthcare and consumer goods, but in the new world of digital business that concept is now being extended fully into the industrial world of manufacturing.
With that as an emerging reality, we have to ask ourselves: will any part of any industry remain immune to the forces of digital business, and to the fast-evolving features of industry-specific solutions from Google Cloud and every other big tech vendor?
Keynoting a Google Cloud event last week for industry analysts on the company's fast-growing vertical-industries business, Kurian described three related but distinct initiatives Google Cloud is pursuing to help customers boost their vertical-market capabilities:
The evolution of their horizontal technologies to help solve the unique needs of their particular industries around regulatory issues, compliance, security, data governance, etc.

The creation of specific sets of solutions for specific industries, which Kurian said is "where industries are headed" and represent "the core places where industries are pivoting."

The rapidly expanding use of ML within industry ecosystems such as enabling financial-services firms to work in tighter collaboration with data providers, ISVs and solution providers.
After Kurian spoke, Google Cloud global vice-president for industry solutions Lori Mitchell-Keller emphasized the company has no desire to compete with SAP, Oracle, Microsoft and other providers of LOB apps, saying, "we do not want to be another transactional vendor!"
Mitchell-Keller, who joined Google Cloud recently after a long career at SAP, said her team's goal is not merely to provide customers with advanced technologies around AI, data and digital ecosystems, but also to help those customers create "cultures of innovation."
Disclosure: at the time of this writing, Google Cloud was among the many clients of Cloud Wars Media LLC and/or Evans Strategic Communications LLC.
New from Cloud Wars: Subscribe to the Industry Cloud Newsletter, a free biweekly news and commentary update on the booming demand from business leaders for industry-specific cloud applications.