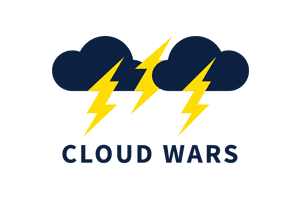 As powerful new cloud technologies are helping businesses move into new industries with modern digital capabilities, Google Cloud is helping UPS become a data-driven commerce powerhouse that also happens to deliver lots and lots of packages.
The expansion of the long-running partnership between UPS and Google Cloud has accelerated recently to meet UPS's aspirations for leveraging its proud physical-world history that has built a $100-billion business into a digital-commerce powerhouse that elegantly fuses the process of managing both molecules and electrons.
It's written into UPS's purpose statement—"Moving our world forward by delivering what matters"—and clearly in the emerging digital economy, data matters as much as or more than just about any other non-living thing.
I think it's fair to compare this bold initiative to a comparable undertaking from FedEx and Microsoft 22 months ago that inspired me to articulate it this way:
#1 Microsoft and FedEx Pair Up to Revolutionize How Business Is Done.
Back to UPS and Google Cloud: look at how the companies phrased their collaboration in the opening sentence of a blog post earlier this week—I've taken the liberty of adding visual emphasis to the key words:
"Google Cloud and UPS today announced an expanded collaboration to evolve UPS's global logistics network technology and advance its world-class digital experience for customers and employees."
Now, notice also what that opening sentence did not say: it didn't mention anything from UPS's traditional business—packages, deliveries, big brown trucks—or any tech-centric buzzwords such as IaaS, PaaS, or SaaS.
Instead, the opening sentence about this new level of strategic collaboration highlighted the primacy of experiences—and in particular digital experiences—for both customers and employees.
To me, that's the true power of the cloud: the ability to help businesses large and small and across all industries become the digital businesses they need to be to grow and prosper in the acceleration economy of today and tomorrow.
The blog post went on to flesh out that high-level promise by focusing on the extremely strategic role that data will play in the future growth and expansion of UPS:
new data analytics and AI/ML technologies will increase customer visibility into shipments, and that's no surprise; but they'll also be used to
help UPS employees make better and faster decisions to optimize the delivery of more than 25 million packages a day around the globe;
enable UPS to make targeted operational adjustments on the fly by detecting and addressing potential problems before they arise; and
harness huge volumes of data from across its Global Smart Logistics Network to create superior experiences for customers.
I fully expect that this is just the beginning of UPS's latest expansion of its data capabilities and offering, and that the company will identify and appropriately exploit new ways to help its customers navigate the world more intelligently and successfully with insights derived from those "huge volumes of data" from across the UPS network.
In that context, I'm perhaps reading into the future things that aren't yet written when I look at this comment on the expanded relationship from president of Google Cloud North America Kirsten Kliphouse: "As we advance our relationship, we're dedicated to helping UPS continue unlocking the power of data in new ways to make informed decisions and deliver on its digital logistics vision."
Creating a new future and enabling things that were never before possible: that's the true value of the Cloud Wars.
---
Register today for THE cloud event of the year