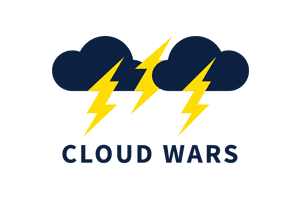 Google Cloud—the world's fastest-growing major cloud provider—has unleashed a new promise of "limitless" capabilities with its new data cloud in a direct challenge to database powerhouses Oracle, Microsoft, and Amazon.
Over the past few years, Google Cloud has been assembling an array of powerful data-management tools and solutions spanning cloud-native databases, integration tools, analytics, security, and more.
But at last week's Data Cloud Summit event, Google Cloud significantly cranked up not only its portfolio of data-management products and services but also the level of ambition with which the company is positioning itself as the best provider of data solutions for modern businesses.
At the center of that effort is the "limitless" theme mentioned above, which is intended to convey how well Google Cloud is able to meet and exceed the rapidly rising demands of business customers for entirely new generations of software tools to help them gather, secure, manage, explore, analyze, and derive powerful insights from their data.
At its Data Cloud Summit, Google Cloud promised it can help customers harness "limitless":
Innovation
Data
Reach
Workloads
While there was certainly a great deal of deep database-technology talk within the Data Cloud Summit, I think Google Cloud's choice of the "limitless" concept is an ideal match for the mindset that some businesses are in the process of adopting and that many others need to fully embrace here at the onset of the acceleration economy.
The traditional approach to data in the traditional world of business was always circumscribed by physical limitations: database servers, storage, network connections, or even the vintage of the database itself.
But in the new world of digital business in which companies are making data their most highly valued asset and realizing the advantages of supplementing their internal data with external data, the demands for the "limitless" approach taken by Google Cloud is soaring. And we can be certain that as disruptive as the past two years have been, the next two years will be even more mind-bending as data-driven products and services become powerful engines of growth for companies in every industry.
From a Google Cloud blog post, here are some of the key announcements made at the Data Cloud Summit to help customers reach that rarified air of limitless data management:
On top of that list, Google Cloud also significantly expanded its hunting grounds for replacing outdated databases by going after category king Oracle, a move that I analyzed earlier this week in Google Cloud Puts Bullseye on Oracle in New Database-Migration Service.
Final Thoughts
This is a great move for Google Cloud as it pulls together into a unified spectrum of multiple data products and services from across the company's far-flung portfolio and aligns the value propositions more precisely with customer wants and needs. With Google Cloud's powerful capabilities in AI and ML, these new announcements give it significantly more oomph in the fierce database wars.
But at the same time, that same approach of constant innovation and relentless alignment with customers is becoming the norm among the major cloud providers as they look to enhance their abilities to address the surging needs of businesses in our data-drenched world.
---
Register today for THE cloud event of the year