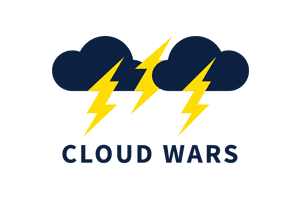 After a long and fairly massive overhaul of its entire business, IBM in Q4 posted cloud revenue growth of 18% and I'm predicting they'll push that up to 20% for Q1 to give the company some badly needed momentum in a wickedly competitive market.
We'll get the formal numbers from IBM on April 19, and perhaps I'm being overly aggressive with my prediction of 20% cloud growth for Q1, but here's why I'm feeling like IBM's time has come to spread its wings in the booming cloud business:
For Q4, which encompassed the final stages of the massive year-long spin-out of IBM's managed infrastructure services into separate company Kyndryl, IBM was able to post cloud revenue growth of 18% in spite of all those internal distractions and upheaval.
In IBM's slide presentation for its Q4 earnings, the company indicated strong cloud growth in the new sectors of "Software and Infrastructure" (cloud revenue grew 24% to $2.7 billion) and "Consulting" (formerly Global Business Services, that unit grew its cloud revenue by 34% to $2.2 billion).
While it has not always easy to divine exactly what IBM has been delivering to clients in exchange for its very large cloud-revenue figures, the company says that even after the Kyndryl spinout, IBM cloud revenue for calendar 2021 was $20 billion. That would make it the world's fourth-largest cloud vendor, behind only Microsoft (about $80 billion for calendar 2021), Amazon (about $62 billion), and Salesforce (about $26 billion). At $20 billion, IBM was bigger than Google Cloud's $19 billion, although Google Cloud's likely to grow in the range of 40% throughout 2022 and will almost certainly bypass IBM by the end of this year.
IBM's rapid and significant progress with its IBM Cloud for Financial Services, which the company says can help big banks cut total IT budgets by 40%, should give it a boost in Q1. And the size of some of those potential deals with big banks would be simply scintillating.
And while I think IBM's making a mistake in trying to differentiate its cloud business almost exclusively by saying "hybrid cloud platform" over and over again, there's no question that the demand for hybrid-cloud services is enormous. The catch for IBM is that about 5,000 other cloud providers are also chasing the hybrid-cloud phenomenon—so IBM needs to summon up all of its unique IBM-ness to deliver insights and value and security capabilities and industry expertise that those others can't touch.
Final Thoughts
A couple of weeks ago, IBM CEO Arvind Krishna began his third year in that role. And while there is no question that he inherited a mess from his predecessor Ginni Rometty, two years in the Cloud Wars is a pretty long time, particularly as the other companies in the Cloud Wars Top 10 have been growing at least 20% (Salesforce, Workday, Oracle, and SAP) in the cloud with some in the 30s (Microsoft and ServiceNow) and a few at 40% and above (Google Cloud, AWS, and Snowflake).
Under Krishna, IBM has lopped off some widow-maker hunks of deadwood, and as noted the Kyndryl spinout/distraction is done.
The job in 2022 for Krishna above all else—and I would say way above all else—is to get the IBM cloud business humming along at growth rates that are comparable to those of the other world-leading companies in the greatest growth market the world has ever known.
---
Register today for THE cloud event of the year