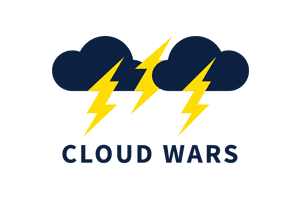 So after the fall or the correction or the Great Rationalization or whatever you want to call it, the market caps of the Cloud Wars Top 10 reflect some fascinating perceptions of how the marketplace views the world's largest and most-influential cloud vendors.
A few highlights and some reflections of my own:
Most highly valued apps provider: In a compelling battle that's had several lead changes, Oracle's market cap of $223 billion makes it the world's most highly valued enterprise-apps provider with a comfortable lead over Salesforce's $216 billion. For now—although I expect this to change as its full potential in the cloud becomes more apparent—SAP is well behind at $132 billion.
Most highly valued Hyperscaler-Plus: Since the big 3 infrastructure providers also offer a lot more than IaaS in the cloud, it's high time they outgrow their accurate but limited descriptor of "hyperscaler," and I'm going to go with "hyperscaler-plus" for the time being. Microsoft rules this roost at $2.33 trillion, followed by Google at $1.88 trillion and then Amazon at $1.72 trillion.
The Platform Wars: Two companies that are pushing platform religion with extra vigor albeit from different directions are ServiceNow and IBM. It's fascinating to see how they also come at with very different value propositions: IBM says its own history with on-premises technology plus its Red Hat business gives it unmatched capability in the hybrid-cloud platform space, and ServiceNow says it can be the cloud-native glue that ties together apps and data and systems of any and all ages and classifications. ServiceNow closed yesterday at $121 billion, and IBM at $118 billion.
The High-Flyer Strivers: Workday's relentless 20%-ish growth and its huge base of highly delighted customers has pushed its market cap up to $61.3 billion, while relative youngster Snowflake has been taking a neck-pulverizing ride on the market-cap rollercoaster that's seen its valuation gyrate wildly over the past few months. It ended yesterday with a market cap of $72.3 billion.
Final Thoughts
More and more business leaders are awakening to the fact that the cloud, above all else, is an engine of growth and reimagination and customer-centric innovation. In turn, the overall market is drawing new perceptions of the power and potential of the companies in the Cloud Wars Top 10 as strategic partners with whom to build the digital businesses of the future.
My point in offering up these occasional "Market Cap Madness" pieces is not to offer any type of investment advice—that's something we never do—but rather to try to align the trends and appetites of the global business community with the services and strategies offered by the Cloud Wars Top 10 as perceived through market caps.
Overall, as I've said many times before, the cloud represents the greatest growth market the world has ever known—and we are, at most, only nearing the end of the beginning.
The real fun in the cloud is still to come, as the cloud industry becomes increasingly successful in delivering truly exceptional value and benefits to businesses large and small in every industry and every part of the world.
---
Register today for THE cloud event of the year