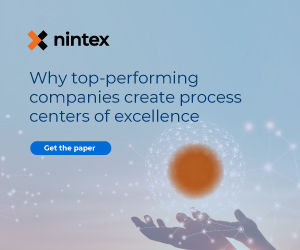 Dear Marc: While Salesforce recently reported very solid Q4 and terrific full-year results, I'm a bit puzzled by 3 comments you made regarding data centers, the world's largest software companies and Salesforce's new strategic position.
(On my weekly Cloud Wars Top 10 rankings, Salesforce is #4 after a long run in the #3 spot, which has been taken by surging Google Cloud.)
So here are my questions:
1) In the age of the cloud and with your strategic relationships with the major hyperscalers, why is Salesforce building 12 huge new data centers?
On the earnings call, you were discussing your new Hyperforce platform with great enthusiasm and you said this:
It lets us run on any hyperscaler—Hyperforce allows us to run anywhere. And that allows our customers to choose where they want to manage their data. That's allowed us to open incredible new data centers in India and Germany, and we're planning to support another 10 new additional countries this year and all built on this incredible new architecture.
Sorry if I'm being dense, but I suspect those data centers are almost as expensive as the Salesforce office towers dominating the skylines of many major cities. So I thought you or Bret Taylor might have explained on the call why something that "lets us run on any hyperscaler" also requires you to build 12 new data centers.
I'm sure the explanation is simple and straightforward to cloud-architecture experts, but lots of other people would like to understand the rationale as well.
2) Is it true that in 5 years, Salesforce will be the world's second-largest software company?
You laid out some remarkable growth numbers during the call, forecasting that "our long-term revenue target for fiscal year 2026 is now $50 billion." That fiscal year will end on Jan. 31, 2026, and you just ended fiscal 2021 with revenue of $21.25 billion, up 24% (outstanding numbers!). 
But you also said that if you hit that goal of $50 billion in early 2026, "That would make Salesforce the second-largest independent software company in the world." 
Okay, let's see if I can interpret your math:
Microsoft's cloud business is already well above $50 billion, and the entire company's revenue is more than $130 billion, so Microsoft has to be #1.

Oracle's current total revenue is now about $40 billion, so I guess you're betting that Oracle can't grow its revenue by 20% over 5 years—that's a bet that I would certainly not take, by the way. Or perhaps you're saying Oracle is not a software company because it's in the cloud-infrastructure business—but if you just opened big data centers in India and Germany with plans to open 10 more this year, doesn't that put you in the infrastructure business as well?

Then there's SAP, whose 2020 revenue was about $32.5 billion, which would make it 50% bigger than Salesforce. So you're betting that over the next 5 years, you can add $29 billion in Salesforce revenue while SAP adds less than $18 billion. That's a tricky one.
Marc, I think you're underestimating your pal Larry Ellison—big-time.
3) Is Salesforce now the Customer Success company?
It's an intriguing and modern position to take, and I think it's vastly superior to "the CRM company." Here's how you explained it on the earnings call:
But the reality is that they really just want us to make them successful. And when we look at some of the very large implementations that we've done this year, we're quick say, well, we fully implemented all of these AT&T retail stores with our Sales Cloud. But the reality is that when you talk to Jeff McElfresh, who we featured at Dreamforce, who's the CEO of AT&T Wireless, mostly, he just wants to know that he's more productive, more competitive, more innovative and that he is able to have better customer relationships and that all of his employees are aligned.

And that's what we're really starting to sell. And I think that that's a powerful transformation of our company. And I think it really started when we had the successful acquisition of Tableau. It started to get customers to be able to look at us just much more strategically.

It wasn't that we onboarded this incredibly successful analytics business with what we did. But it was really that we, all of a sudden, have a truly strategic solution for customers that's quite broad and that gives them a platform for success. And then when you look at the pandemic, it's transformed to the platform for success from anywhere. So yes, we're going to let them sell from anywhere or service from anywhere or market from anywhere, but we're going to let them be successful from anywhere and that is really our platform.
I thought this was your most effective and compelling statement from the entire call, and I hope you'll be even more explicit in articulating this new role for Salesforce as the digital economy takes hold across the globe.
Cheers,
Bob