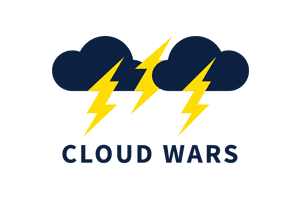 Oracle reported powerful growth across the board for the 3 months ended Feb. 28 and is on the verge of accelerating that momentum with a new and unique set of industry-cloud services.
While chairman Larry Ellison and CEO Safra Catz have certainly been upbeat on the last few earnings calls, on yesterday's rollout of FY22 Q3 results they were positively effusive in describing not only their current momentum but also the surging pipeline across all of their cloud businesses.
Asked by one analyst if he thought the recent bump in Fusion ERP sales was simply a temporary response to the pandemic's disruption, and if he thought that growth trend might "recede," Ellison said, "Absolutely not—in fact, it's just the opposite…. As more and more customers begin to understand just how different cloud ERP is from traditional ERP, we expect this growth trend to continue for a long, long time."
Cloud Growth Intensity
Catz, who's generally more reserved on the calls than Ellison, matched him in the intensity of her perspectives about Oracle's prospects for its cloud business, for which Q3 revenue reached $2.8 billion.
"I've been saying this for a long time, but our fastest-growing businesses are getting to be very big," Catz said. "So really, it's just math here—as our growth rates remain high, these numbers will get much bigger."
Catz also noted that for some parts of Oracle's cloud business, bookings growth—not revenue, but bookings—is well over 100%.
"Our cloud business is on an absolute roll," Catz said, "and we are very upbeat about this next year."
In response to the final question on the call, Catz expanded on the reasons for the bullish outlook she and Ellison share.
"We have an extremely large backlog for our cloud business, and that gives me great visibility and line of sight into the demand in the marketplace," she said. "And the incredible optimism you're hearing from Larry and me is because we have that direct line of sight into the enormous demand that has built up among our customers."
Future Growth Opportunities
A few quick numbers from Q3: OCI revenue up 47% (I had guessed 50%); Fusion ERP up 35% (I had guessed at least 32%); and NetSuite ERP up 29%.
With its ambitious plans for an expansive and innovative industry-cloud portfolio, Oracle is also building out additional opportunities to fuel that future growth.
Touching on his vision for a new type of cloud ERP opportunity involving the automation of company-to-company transactions—a theme Ellison has mentioned in the past two earnings calls—he said, "With our partners, we're working on a totally new type of B2B payment system that will become possible because more and more cloud ERP customers are coming to Oracle."
In that scenario, Ellison foresees the ability of company A and company B to use their Fusion ERP systems to completely automate payment transactions: from credit checks to financing to arranging logistics and more.
And that it all happening, he said, because the market momentum is moving to Oracle.
Oracle's Healthcare Industry Focus
"So, we have these very interesting new types of ecosystem partners such as banks and logistics companies. And they're joining in with us at Oracle because Fusion ERP is where all the customers are. And that's what makes these totally new types of cloud services possible."
Ellison also pointed to a very aggressive buildout from Oracle in healthcare, specifically for hospitals, that would include:
"greatly enhanced" HCM apps to schedule the huge numbers of nurses and doctors now working as independent contractors;
inventory management for the easy access to time-intensive medicines and equipment;
automated process involving payers and providers; and
clinical trials for the pharmaceutical industry and for providers.
"With the pending acquisition of Cerner and all these other innovations, we're in a good position to roll up the healthcare market," Ellison said.
He then made a powerful point that I have not heard Ellison make before—and it's a commitment that, in the context of the man who's making it, makes me a big believer in Oracle's ability to make that happen.
"If all this happens, this will of course be good for Oracle," Ellison said.
"But for me personally, it's much more than that—this is a mission to boost the quality of healthcare for every patient in the world."
If you believe that personal will and commitment don't matter in the Cloud Wars, I would encourage you—strongly—to think again.
For more on my perspectives on Oracle's FY22 Q3 numbers, see my post: Cloud Wars Minute: Oracle's Q3 47% Cloud Growth Spurt