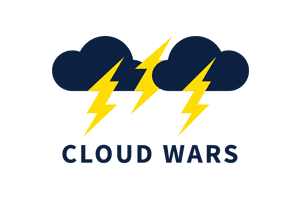 As Oracle and SAP carry their intense competition into a fifth decade, and as both have been racing to become true cloud companies, which company is beating the other in the cloud?
I don't want to blurt out the punchline at the beginning of the story, but it's been fascinating to see just how tight the cloud competition is between these two companies that, between them, manage and touch and influence an enormous percentage of the world's business data and information.
My examination of the past 4 quarterly financial results shows that while SAP and Oracle are absolutely neck-and-neck on quarterly cloud revenue, each company has some metrics that stand out in its favor.
First up, the quarter-by-quarter cloud-revenue comparisons for the past 4 quarters. NOTE: SAP runs on a calendar quarter while Oracle runs on fiscal calendar ending May 31, so it is impossible to get a comparison across the exact same date range. In the absence of that, I've looked at the last 4 quarterly results for each company—for SAP, that most recent quarter ended Dec. 31, and for Oracle, it ended Feb. 28.
Quarterly cloud revenue, starting with the most-recent quarter and going backward:
SAP: $2.87 billion, up 28%; $2.63 billion, up 20%; $2.5 billion, up 11%; $2.36 billion, up 7%
Oracle: $2.8 billion, up 26%; $2.7 billion, up 22%; $2.5 billion (growth rate not given); and for the quarter ended May 31, no figures for cloud revenue or growth rate.
WINNER: this is a complete dead heat—too close to call.
Cloud ERP revenue and growth rates, starting with the most-recent quarter and going backward:
SAP S/4HANA Cloud: $362 million, up 65%; $308 million, up 46%; $286 million, up 39%; and $220 million, up 43%.
Oracle Fusion ERP: no revenue figures available, but here are the growth rates: 35%; 35%; 32%; and 46% for Oracle's always-frothy fiscal Q4.
WINNER: While Oracle doesn't break out specific revenue figures, CEO Safra Catz did say Fusion ERP and Fusion HCM had annualized revenue of about $5 billion, which would equate to a last-quarter figure of $1.25 billion. So Oracle is the clear winner on scale of cloud ERP business, but SAP's growth rates—off clearly smaller bases—are quite impressive. And look how they soared from the beginning of 2021 through the end: 43%, 39%, 46%, and the a huge jump to 65%. So I give each company a partial share of the victory: Oracle for much larger volume, SAP for much steeper growth rates.
Final Thoughts
Of course, the real answer to the question posed in the headline – Oracle Versus SAP: Who's Winning in the Cloud? – is the customers of each company as they benefit from the relentless and high-impact innovation spurred by the vicious competition between these two proud companies.
For more on my perspectives of this on-going competition, see my post: Cloud Wars Minute: Oracle & SAP Competition Continues, But Is There a Cloud Leader?