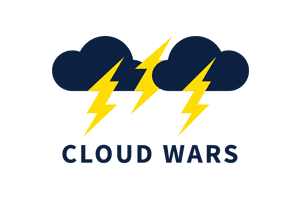 Barreling toward a fiscal Q4 revenue record of about $7.3 billion, Salesforce is also on pace to reach $1 billion in industry-cloud revenue for the quarter, which would greatly underscore its position as the world's #1 player in the booming industry-cloud phenomenon.
Since first disclosing its hefty industry-cloud revenue at an investors event about 16 months ago, Salesforce has been rather coy about offering updated details on its industry-cloud business, which is headed by executive vice-president Jujhar Singh. While that coyness might continue when Salesforce releases its results on March 1 for its fiscal Q4 and full year ended Jan. 31, I'm hoping they'll offer some specifics on this little-known but high-potential segment of the Salesforce empire.
But by scrutinizing the results that are available, and by applying to those numbers my own combination of forensic accounting and long-hand ciphering, I'm projecting that Salesforce will crack $1 billion in quarterly industry-cloud revenue for the 3 months ended Jan. 31. Here's a quick overview:
For its quarter ended July 31, 2020, Salesforce said it had hit an annualized run rate of $2 billion for its industry cloud business, meaning that for those 3 months its industry-cloud revenue was $500 million;
Skip ahead one year to the quarter ended July 31, 2021, and Salesforce disclosed that its industry-cloud revenue growth rate was 58%. So, if it grew 58% from the year-earlier $500 million, that would make the revenue figure for the quarter ended July 31, 2021, $790 million. (Salesforce disclosed the growth rate but not the revenue figure—that is my calculation.)
So, using that same July 31, 2021, baseline, let's assume that for the following 12 months (to July 31 of this year), Salesforce was able to grow its business at an excellent rate of 51%. Not as spiffy as 58%, but as the base gets bigger, it's reasonable to assume the growth rate will fall a bit. That would mean that this summer, Salesforce will report quarterly industry-cloud revenue of about $1.2 billion for the 3 months ending July 31, 2022.
That means that for this week's release of fiscal Q4 numbers, we're at the midpoint between the $790 million for the quarter ended July 31, 2021, and my guesstimated number of $1.2 billion for the upcoming quarter concluding July 31, 2022. And on the revenue line, that midpoint puts us right smack-dab at about $995 million.
But I'm betting that with standard Q4 adrenaline-and-bonus-infused motivations, Singh and his team will refuse to fall $5 million short, and will reach an astonishing $1 billion for the quarter.
Plus, look at what Singh himself told me in mid-November about the mainstream status that these industry-specific solutions have reached within Salesforce's massive global sales organization:
"Industry clouds have become a very well-established motion at Salesforce," Singh said. "We now have 12 industry clouds, and we have depth across every subsegment level as well.
"And on the go-to-market side of the house, I want to point out that our entire sales organization is 55% to 60% vertically aligned by industry.
"Plus, to give a perspective on our commitment to organic investments [for Industries], since 2018 we have almost doubled our R&D investments every year."
Again, I hope Salesforce will be forthcoming this week with details about its huge industry cloud business. But even if it chooses not to do so, I can say with great confidence that it has become a massive and critical component of the Salesforce empire.
---
For more on my perspectives of Salesforce's Q4 revenue record, see my post: Cloud Wars Minute: Salesforce Set to Hit $1 Billion in Quarterly Revenue for Industry Cloud Business