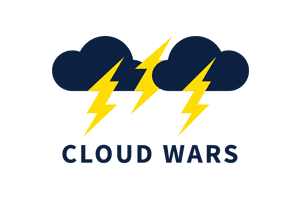 Throughout Salesforce's blockbuster Q4 earnings call last week, company executives repeatedly referenced the runaway success of a product segment that probably did $1 billion in Q4 revenue but nevertheless is allocated a very low profile.
That quiet giant would be Salesforce's Industry Cloud business, which by my reckoning is far and away the largest industry-solutions business of any company on the Cloud Wars Top 10 and has kept Salesforce in the #1 spot on my Industry Cloud Top 10 since I launched that ranking one year ago.
I've recently done some detailed analyses of Salesforce's Industry Cloud business and my reasons for believing it reached $1 billion in FY Q4 revenue for the 3 months ended Jan. 31. Here are a few of those pieces in which you can get more detail, and then I'm going to spend the rest of this column on why these purpose-built vertical solutions are so vital for Salesforce:
So just how are industry clouds creating so much tangible customer value for Salesforce, and why are they an absolutely indispensable element of its future success? And, what might other cloud vendors learn from the manner in which Salesforce has quietly fused industry-cloud thinking across almost all of Salesforce's vast sales organization?
From the March 1 earnings call, here's Salesforce president and chief revenue officer Gavin Patterson, who engages with dozens of customers every month: "[Pharmaceutical giant] Sanofi is a great example of this. We started with Health Cloud and Service Cloud and then added Consumer Goods Cloud, Tableau CRM, B2B Commerce, and filled out the cloud over the past 12-18 months," Patterson said on the call.
"The verticalization of our business is a theme that's been growing over the last few years…. And why do customers and why do CEOs like this? Well, they buy a product that has a lot of the standard functionality that you need within an industry already built in. And that means they pay a little bit more for that—it's a little bit more expensive, but in return they get a product that's got faster time to value," Patterson said.
"And that is the key thing that CEOs are looking for. 'How do I get a return quickly? I want that return in months, not years.'
"And that," concluded Patterson, "is what our industry clouds provide out of the box."
President and CFO Amy Weaver cited the enormous role industry clouds are playing in some of the company's largest deals.
"Our industry products also continued to perform very well. In fact, our largest deal ever, as measured by incremental ARR, was a financial-services deal signed during Q4," Weaver said.
"And eight of our top 10 deals included an industries product."
Co-CEO Bret Taylor added more evidence of the incredibly vital strategic relevance of Salesforce Industry Clouds, a business unit headed by executive vice-president Jujhar Singh.
"We saw unprecedented growth across our industry solutions," Taylor said, "and our most-strategic multicloud deals were driven by our industry-specific products."
Chew on that last point one more time: "our most-strategic multicloud deals were driven by our industry-specific products."
That means that customers are perceiving industry clouds to be indispensable components of their journeys to digital business, and that those industry solutions are not just being tossed in as a deal-sweetener but instead are, as Taylor said, actually driving those huge deals.
I also want to scrutinize Taylor's phrase about "unprecedented growth across our industry solutions." A couple of quarters ago, Salesforce said its industry-cloud revenue grew 58% for the quarter, and that was off a prior base of about $500 million, which would put its revenue for that quarter at $790 million.
So when Taylor says Q4 industry-solutions growth was "unprecedented," does he mean the growth rate eclipsed 58%? Does he mean the new quarterly revenue figure was the largest ever? Or does he mean both?
Well, that's a known unknown that we'll just have to put on the shelf for a bit. But something we do know with great clarity is that industry clouds have become a phenomenal growth engine inside Salesforce.
And that the best is still to come.
---
For more of my perspectives on this, see my post: