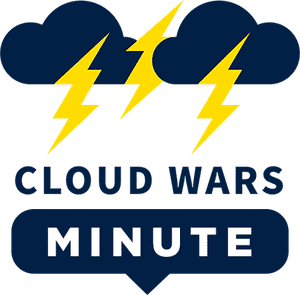 Welcome to the Cloud Wars Minute — your daily news and commentary show, hosted by Cloud Wars Founder, Bob Evans. Aaron Back fills in today to provide insights and perspectives around the "reimagination machine" that is the Cloud, in a crossover episode with the Enterprise AI Minute series! Today's topic: Salesforce Unleashes Net Zero Cloud in Australian Gov't Deal.
Highlights
0:15 – Many companies in the Cloud Wars Top 10 have put stakes in the ground when it comes to their sustainability goals. Salesforce is no exception, and Marc Benioff's company recently struck a new deal involving its new Net Zero Cloud (which Aaron says is essentially its Sustainability Cloud 2.0). Salesforce and the South Australian government are teaming up to help Australian companies reach net-zero emissions sooner than expected.
1:30 – Salesforce's Net Zero Cloud and AI tools will also empower the Australian government to manage its precious natural resources. For the sake of the present generation and future generations to come, it's set a goal of sequestering 100 gigatons of carbon and restoring, growing, or conserving 1 trillion trees – powered by 120 billion AI-powered predictions a day.
2:25 – Aaron says that Salesforce has realized that in order to be truly customer-centric, it needs to be committed to all aspects of what is impacting their customers. And to build on that idea, Aaron also notes that the definition of "customer" is changing. Now with artificial intelligence that has become smarter and smarter, a "customer" may be an AI bot acting on behalf of the true customer. And how will an AI-powered avatar customer in the metaverse behave?
3:25 – Remember: it's people plus technology that is the true foundation of the future.
---
---