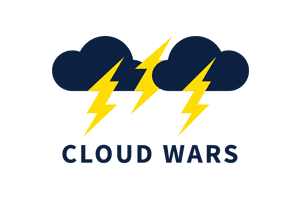 Already the largest maker of enterprise cloud apps, Salesforce leveraged the big momentum of a blowout Q4 earnings announcement to promise that it is on its way to becoming the world's biggest provider of enterprise apps, period.
That's a distinction SAP has held proudly for about 40 years, and it's a leadership marker that SAP certainly has no intention of relinquishing—either to Salesforce or Oracle or any other challenger.
On the other hand, the Salesforce juggernaut—or what I described in this morning's Cloud Wars Minute episode as a hog on ice—continues to gain mass, speed, and momentum even as it reaches an annualized run rate of $30 billion.
So if SAP is going to retain its prestigious position, it will need to extend and enhance its own impressive growth spurt fully revealed in its own Q4 numbers (for more on that, please see SAP's Extraordinary Comeback: Cloud to Rise 26% in 2022).
Plus, as I laid out in a recent Cloud Wars Minute episode, Benioff has also turned Salesforce into a platform and data powerhouse, with revenue of about $8.3 billion.
Let's take a look at how Benioff rolled out his great expectations.
First off, he laid out some numbers that even his worst enemy would have to respect:
for Q4 ended Jan. 31, revenue up 26% to $7.3 billion—as Benioff quipped, "I don't think there were too many $7.3-billion quarters at 26% growth in the world this year";
for the full fiscal year, revenue of $26.5 billion, up 25%–stunning growth for a business that size; and
guidance for the coming fiscal year calling for revenue of $32.1 billion.
Based on that trajectory, Benioff said, "Salesforce is on track to becoming the world's #1 enterprise software applications company."
Throughout the earnings call, not only Benioff but also co-CEO Bret Taylor, CRO Gavin Patterson, and CFO Amy Weaver repeatedly stated that the driver behind all that growth is the ubiquitous demand among CEOs in every industry for digital transformation.
As Benioff put it, "In every company that I speak to, these CEOs that I'm speaking to are all going through major digital transformations. And those customers' priorities are all beginning and ending with their customers.
"So our job remains to help these companies grow and achieve this transformation."
Nothing real fancy or deep there—we've got a generational opportunity and we're throwing everything we have at it. But did you catch how Benioff said that Salesforce's job isn't just to help its customers "achieve this transformation"; rather, it is "to help those companies grow and achieve this transformation."
In today's acceleration economy, the need to grow—not just to complete projects, but to drive new revenue, create new businesses with dynamic new products and services, and become the digital business the future demands—has become the defining priority for every business in every industry.
And tech vendors of every stripe had better recognize that new imperative, and voice it loudly and clearly: in today's high-change environment that is shaping the future, your top job isn't just to make and sell great code—it's to help your customers grow and thrive and dazzle their customers in the acceleration economy.