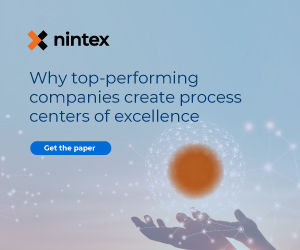 Boldly proclaiming that legacy ERP "has failed to satisfy the appetite for real-time information" and "is not keeping up with today's business and technological demands," SAP has bullishly committed to a new future of modular cloud ERP.
While much-needed and inevitable, it is still a jarring admission from SAP, which sits at #5 on my weekly Cloud Wars Top 10 rankings and is in the midst of its annual Sapphire customer and partner event.
Before we dig into this a bit more, let's clarify a key point: customers running SAP Business Suite 7 core applications will receive mainstream through the end of 2027, according to SAP's website, and "this offboarding phase will be followed by optional extended maintenance until the end of 2030."
So with regard to SAP customers choosing to remain with their legacy ERP systems, two big things are in play:
first, their current systems will be supported for several years into the future; and
second, SAP's making it unmistakably clear that it has begun directing all of its vision and focus and energy toward what it sees as a modular cloud ERP future.
An SAP blog post dated June 2 and titled RISE with SAP for Modular Cloud ERP: A New Way of Working offers a compelling look at the reasons why the company that launched the profoundly important ERP category 49 years ago has begun strategically deconstructing and rebuilding a new approach to the digital future.
Here's a key excerpt:
Leaders know that digital disruption is not something to watch out for; it's something to lead. This is why 72% say that rather than waiting to be disrupted by competitors, their organizations are actively disrupting their own sectors and processes. Being able to continuously invent new approaches and implement them rapidly through technology is essential to lead the race.

By 2024, more than 50% of all IT spending will go toward digital transformation and innovation—up from 31% in 2018 and growing at a compound annual rate of 17% as outlined by IDC in October 2019

Time to Reimagine ERP

Over the last few years, the pace of business and innovation has accelerated dramatically. Legacy enterprise resource planning (ERP) has failed to satisfy the appetite for real-time information. The sad reality is that for almost every business, "version-lock" is the Achilles heel of their on-premise ERP. Yesterday's ERP solution is not keeping up with today's business and technological demands.
Well, you can't be much more honest than that, can you? So I give SAP great credit for:
its assessment over the past few years of customer needs and requirements;

its blunt and unflinching assessment of its ability to address those accelerating needs;

its ongoing massive investment in a radical break from its storied past; and

its courageous willingness to admit what is becoming unmistakably clear.
In today's environment, those are not easy steps to take. But I get the sense that SAP's youthful executive board has found a way to balance the need to respect and honor the company's proud past while also being willing to make some pretty sharp breaks from that past in order to meet the wildly different and existentially urgent demands of its customers.
In her Sapphire keynote earlier this week, Julia White, who's made a powerful impact at SAP after just 2 months on the job as chief marketing and solutions officer, made a big point of underscoring the modular nature of SAP's new solutions and of the relevance of those solutions to meeting new digital-business  needs. And this blog post—the authors are senior VP for S/4HANA solution management Uwe Grigoleit and VP of S/4HANA solution management Khaled Musilhy—drives home SAP's clear commitment to a very different future.
Because S/4HANA is now modular, they write, "it plays its part to customer success by providing the flexibility needed to pick and choose modules that are relevant to customer business and industry. Highly appreciated suite qualities between the products are brought up from different lines of business together in one solution, with integration, openness, and modularity on top of such qualities…
"To be set for success today and for the future means your foundation must be based on an outstanding ability to reach out to your customers as people—at the right time, in the right way, and with the right offer."
Well said, SAP.
Disclosure: at the time of this writing, SAP was among the many clients of Cloud Wars Media LLC and/or Evans Strategic Communications LLC.
Join us at Industry Cloud Battleground, a virtual event on June 23rd hosted by Cloud Wars and Dynamic Communities. This 3-hour decision acceleration event brings together industry leading cloud providers to answer the same 5 questions, so that IT, Finance, Operations and Business drivers will learn first hand what industry clouds can mean for them and their industry.