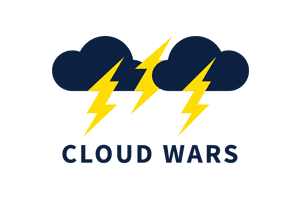 Just 21 months ago, as the world began to get a sense of how massively the pandemic was disrupting the business world, SAP was jolted so severely that in its April 2020 earnings call it was unable to offer revenue guidance for the future.
The company's share price plummeted and SAP's market bottomed out at an almost unfathomable $94 billion.
The usual pack of jackals—on the prowl as always for cheap publicity for their wildly uninformed soundbites—squealed that the big problem was CEO Christian Klein and howled for his ouster, yipping that he was too young or too inexperienced or too whatever.
And now, just 7 quarters later, SAP has reported a set of stellar Q4 cloud results paired with a highly confident and bullish outlook for 2022. (Technically, these are SAP's "preliminary" Q4 results; the formal numbers will come out later this month, but rarely show any deviance from the prelims.)
Here are the Q4 numbers that stood out most to me:
Q4 cloud revenue up 28% to $3 billion. That performance means SAP's cloud revenue for the quarter grew faster than the latest cloud results from SAP's three primary competitors: Salesforce, Oracle, and Workday.
Current cloud backlog up 32% to $10.87 billion. That's a clear indicator of strong growth across the board.
S/4HANA Cloud revenue up 65% to $378.4 million. This could be a strong indicator that some of SAP's huge ERP customers are starting to move to the cloud.
S/4HANA current cloud backlog up 84% to $1.97 billion. Anybody out there not impressed by 84% jump in backlog?
And speaking of S/4HANA Cloud, for the full year its revenue was up 46% to $1.25 billion. Yes, in today's explosive cloud market, $1.25 billion is not on its own an eye-popping number—but 46% full-year growth is very impressive, and the Q4 growth rate of 65% clearly shows that demand for S/4HANA Cloud is surging. Oh, and then there's the 84% growth rate in S/4HANA current cloud backlog—again, not too dang shabby.
Bullish Outlook for 2022
On top of the powerful Q4 results, SAP projected that cloud revenue for 2022 will grow by as much as 26%, and I view this confident stance from Klein as perhaps the most impressive piece of evidence showing without question that SAP has not only gotten beyond the disruptions caused in the early days of the pandemic but is ready to outgrow some very accomplished competitors.
In a press release disclosing these preliminary Q4 numbers, SAP said, "Strong, accelerating cloud growth is reflected in 2022 outlook, targeting up to 26% non-IFRS cloud revenue growth at constant currencies."
In that release, CEO Klein said a growing number of businesses are choosing SAP to "help them transform their businesses, build resilient supply chains, and become sustainable enterprises as they move the cloud." Two more important points from Klein:
"This momentum is reflected in the tremendous success of 'RISE with SAP,' our signature cloud offering, as well as excellent growth across our entire portfolio."
"Our growth acceleration points to even greater potential ahead."
Final thoughts
It's been a while—about 21 months, I'd say—since SAP delivered a quarter with anything close to the customer-based momentum and positive market outlook that this Q4 performance has delivered.
That type of turnaround in the Cloud Wars is not unheard-of, but it is awfully rare in a market where the death spiral very rarely lets anyone escape.
So—no doubt there's much, much more work to be done for Klein and everyone at SAP, but he and his company deserve a great deal of respect for not just the stellar Q4 performance but also the 18 months of tenacious effort that preceded it.