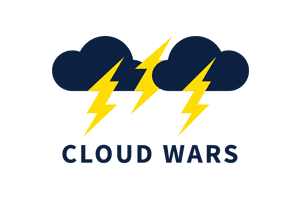 One of the reasons SAP's cloud business grew 28% in Q4 is the big-time momentum of its RISE with SAP program, and the latest convert to the RISE promise is one of the world's largest and best-known corporations: Microsoft.
Now, while you could say this is no big deal because Microsoft and SAP have been strategic partners forever, I would beg to differ for a couple of reasons:
Why doesn't Microsoft run its internal operations on its own Dynamics 365 cloud-ERP suite? Maybe Microsoft feels Dynamics 365 isn't ready for Microsoft-level scale, or perhaps it believes that it's just good business to keep SAP as its ERP engine.
Plus, it could be another way of keeping the peace between the two companies as Dynamics 365 with its relentless growth rate of 40%-45% is surely winning some customers that SAP would love to have.
RISE's Unique Position
Either way, this is a fabulous win for SAP and its breakthrough RISE program that allows customers to deploy S/4HANA Cloud as part of a large-scale business transformation, rather than simply a "lift and shift," as SAP CEO Christian Klein likes to say. (Check our my recent exclusive video interview with Klein here, and the related article here.)
To the best of my knowledge—and I dog this cloud business pretty closely—SAP is the only cloud provider that has created and rolled out a "concierge" program like RISE that weaves together not only S/4HANA Cloud but also SAP's Business Technology Platform, access to the company's Industry Cloud solutions and to its Business Network, best practices and other insights by industry.
RISE was rolled out at the beginning of 2021, and look at the rising growth rates in cloud revenue that the company posted throughout 2021: Q1, 7%; Q2, 11%; Q3, 20%; and Q4, 28%.
Co-inky-dinky? I don't thinky.
SAP'S Soaring Backlog
On top of that, the company's Current Cloud Backlog grew at an even more dramatic rate throughout the year: Q1, 43%; Q2, 45%; Q3, 58%; and Q4, 76%. Yes, SAP made lot of technology improvements and enhancements throughout 2021, and no doubt the arrival Julia White as chief marketing and solutions officer made a huge impact, but the evidence points to RISE as the lightning bolt that reanimated the company's high-end growth prospects.
And according to the SAP press release outlining the huge win for SAP, Microsoft will take what it learns internally from RISE and use that to drive innovative approaches with joint customers of Microsoft and SAP.
"Microsoft's implementation of RISE with SAP will further deepen Microsoft's expertise with SAP solutions and establish best practices that can be shared and benefit our joint customers," the release says.
Here's a quote from the release that sums up pretty nicely what Microsoft thinks of RISE:
"Our goal is to simplify and accelerate our own journey to SAP S/4HANA Cloud," said Charlotte Yarkoni, President of Microsoft Commerce + Ecosystems. "Modernizing highly complex, legacy SAP systems is directly relevant to us at Microsoft and to many of our customers. Leveraging the power of RISE with SAP on Azure will give us the flexibility and agility needed to scale quickly, meet the needs of our own business and share that experience with our customers."
Final Thought
To be sure, there'll be plenty of bare-knuckle battling between the two companies for some industry-cloud deals and for cloud-ERP deals pitting S/4HANA Cloud and Dynamics 365.
But this big step by Microsoft to lean hard into RISE shows that the companies clearly agree that they have much more to gain via collaboration internally and primarily externally.
---
Register today for THE cloud event of the year