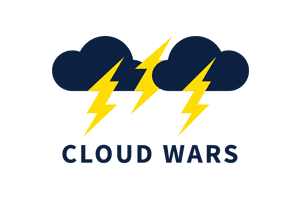 A deeper look inside SAP's Q4 cloud results reveals a huge jump in deals of $5.7 million or more plus a growth rate for the quarter of 33% for SAP's core SaaS and PaaS solutions for ERP, HCM, and CX.
As we noted recently, SAP's preliminary results revealed a feisty comeback with overall cloud revenue growing more than 25% for Q4. On top of that, what is arguably SAP's most-strategic product—S/4HANA Cloud—generated Q4 revenue growth of more than 60% while its current cloud backlog grew more than 80%.
While those numbers are certainly impressive, SAP's recent earnings call also included a number of other revelations strongly indicating that SAP's growing rapidly and could well accelerate.
From CFO Luka Mucic:
"This is reflected in the strong adoption of RISE with SAP, particularly by large companies across all geographies," Mucic said, adding that SAP exceeded its goal of winning 1,000 RISE customers in 2021. But, he said, that was just an appetizer.
"But what is way more important, in Q4 we saw the number of larger cloud transactions significantly increasing as orders greater than $5.7 million contributed around 50% of our cloud order entry, up from just 31% last year." Mucic said that 60% jump was driven by RISE.
Mucic then subdivided some results from within SAP's huge product portfolio to reveal a specific perspective that puts its core apps—ERP, HCM, and CX—in their most-favorable light. To me, that's okay—SAP would be silly not to. And Mucic clearly laid out the distinctions he was making.
What Mucic did was pull out the slowest-growing parts of SAP's cloud business—its Intelligent Spend segment, which got hammered by the pandemic as corporate travel among SAP customers shriveled—and describe what the results for those two separate groups would look like. Here are the broken-out Q4 results:
Intelligent Spend SaaS and PaaS up 12%, with the Concur expense-report solution "returning to low double-digit growth."
Outside of Intelligent Spend, Mucic said, the rest of SAP's entire portfolio of SaaS and PaaS solutions grew 33%, which he said is "a rate hardly matched at this scale by any other cloud vendor."
With the exception of Microsoft and its 46% growth rate for Dynamics 365, I'd say Mucic's claim is pretty much on the mark as that 33% growth rate for solutions other than Intelligent Spend is higher than that for comparable products and categories from Salesforce, Oracle, and Workday.
In addition, Mucic then offered to "quickly share why our tremendous success of 2021 and the characteristics of our business model transformation are so powerful" that SAP expects "to deliver extraordinary returns for the years to come." In 2021, total contract value for new cloud deals grew significantly, "far beyond what can be seen in the already impressive search of our current cloud backlog." Plus, demand for SAP's cloud products was up sharply.
As a result, Mucic said, "We anticipate that both of those factors will help us defy the law of declining growth rates for a while and continue to accelerate our cloud growth even beyond 2022" (emphasis added).
So SAP's already got overall cloud revenue growing in the mid-20's to high-20's, and here's their CFO saying there's a good chance SAP will be able "to accelerate our cloud growth even beyond 2022.
Final thoughts
Putting aside all consideration of the crazy gyrations in the stock market, these results clearly indicate powerful fundamental demand for SAP's cloud products and services across the board.
They also reflect, I believe, the collective impact of the entire leadership team but in particular of chief marketing and solutions officer Julia White, who arrived about exactly a year ago and has clearly been overhauling how SAP presents its vast range of capabilities to customers.
From its precarious spot a couple of years ago, SAP has fought its way back to being one of the growth leaders in the enterprise cloud, which will surely inspire confidence in the 30,000 on-premises SAP customers around the globe as those companies begin their journeys into the cloud.