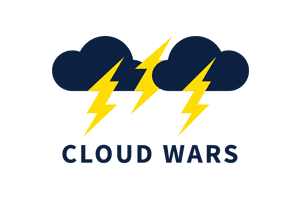 CEOs are pumping up their tech budgets, CIOs are finding elegant ways to modernize legacy systems, CXOs are putting a premium on speed and acceleration, IT is becoming inflation's worst enemy, and CEO Bill McDermott says he has ServiceNow smack-dab in the middle of everything.
The company's excellent Q4 numbers aside, that strategic positioning was what came across to me most clearly in ServiceNow's recent earnings call.
"The technology strategy has become the business strategy," McDermott said in his opening remarks.
"Digital technologies have become a growth-stimulating deflationary force as they power new business models, accelerate productivity, and reduce costs."
McDermott said that an eye-popping 85% of CEOs will "sustain or increase" tech budgets in 2022, and that the digital-transformation phenomenon could total $10.7 trillion through the next 4 years.
"The data shows this is clearly more than a pandemic-induced transformation," McDermott said. "I spoke with a CEO last week who said it perfectly: "I have a long list of strategic priorities, and technology isn't one of them—instead, technology runs through all of them."
I'll share some strategic perspectives from McDermott to illuminate what customers are focused upon, but first a few quick numbers to set the stage:
Q4 subscription revenue up 29% to $1.52 billion;
current remaining performance obligation up 29% to $5.7 billion;
18 of top 20 deals included 5 or more products;
135 deals of $1 million or more, up 50%; and
renewal rate of 99%.
A Profoundly Different Tech Cycle for Businesses
"It is entirely different because the technology that is available to customers today can be so transformative…. And the reason I feel so strongly about that is the enterprise has been so behind in consumerizing experiences for people…. Where companies are trying to refresh old applications, they can say, 'Wow, now I can empower my people!' They can build the new innovations. They can refresh the old but also build the new innovations. And tech is the idea of liberating people, not replacing people, and of creating more economic value and value-add. Plus, every young person today doesn't want to work for just a paycheck: they want a purpose."
Co-Creating with Customers
"Technology teams alone can't build the 500 million new applications IDC forecasts will be created by 2023, and our Creator Workflows business is leading the citizen-developer revolution," McDermott said. He then offered a number that really jumped out at me: these creator-oriented solutions were in 19 of ServiceNow's top 20 deals.
Modernizing ERP Environments—and Beyond
"I lean into the inflation conversations, the labor conversations, and we're more and more activated now and straightening out supply-chain dilemmas. We have one manufacturer in the auto industry that has us as the control tower for their entire supply chain. A few years ago, nobody would even know that. We are solving ERP cases left, right, and center with ServiceNow as the action platform."
70 Million Users
"Together, these businesses—IT, customer, employee, and creator—represent a next-generation suite built on a pure-play born-in-the cloud architecture. Our intuitive consumer-grade experience is expanding adoption of this platform everywhere, already 70 million users strong."
New Product: "Command Center to Navigate the Connected World"
"Leaders need a command center to navigate the fully connected world. ServiceNow Impact includes an intuitive consumer-grade mobile app that visualizes the value from transformation investments in real-time on their device. As this experience speeds up user adoption, we anticipate a significant halo effect with broader consumption of our growing solutions portfolio."
Demand Remains Powerful
"Customers are absolutely focused on their technology being the business strategy. Digital transformation is in full flight, and we will capitalize on that greatly. The reality on our numbers is we did not see any evidence of unusual demand pull forward into our business for 2021," McDermott said. "It happened in an extremely linear and coherent fashion, which was really a thing of beauty to watch from an execution perspective. And as I look at the pipelines, they're ever-increasing, and they're doing that across the platform."