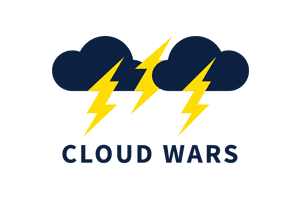 Over the past 20 years, as CEO of Data Domain and then ServiceNow and now Snowflake, Frank Slootman has generated extraordinary growth and success for each company and established himself as one of the world's top CEOs.
Snowflake, while not yet generating $1 billion in annual revenue, leaped into the Cloud Wars Top 10 several months ago and now has a market cap of $88 billion and is profoundly disrupting the entire database and data-management category.
And in his new book, Amp It Up, Slootman vividly underscores his reputation as that rarest of leaders: a big-vision CEO who also delivers world-class execution and creates powerful cultures centered on mission, customers, excellence, speed, and growth.
Now, clearly, those types of highly differentiated outcomes don't arise from following the pack. And in Amp It Up, Slootman cuts through the crap that has hamstrung so many companies today and offers blunt and brutally honest examples of how he's been able to be so wildly successful across 3 companies and 2 decades.
So it was a real pleasure to sit down with Slootman via Zoom last week and talk about his experiences and Amp It Up for 40 minutes. A few snippets to whet your appetite:
Customer-success teams in tech companies? "Mindless!"
MBO's? "Insanity!"
Corporate turf battles? "Hysterical conversations."
You can view the entire interview here starting at 11:00am ET today, and it will also be available afterward on-demand.
Because Slootman's proven that he knows what he's doing to an exceptional degree, and because his counsel is not only so refreshingly unique and blunt but also easy to grasp and deploy—he says you can start "amping it up" tomorrow—I'm going to run big chunks of his comments from our interview below. I hope you'll enjoy Slootman's advice, and that you'll want to watch the video interview as well.
1. A book for those in the combat seat.
What was behind your choice of Teddy Roosevelt's "The Man in the Arena" quotation to open the book?
"The book is really intended for that 'man in the arena.' It's not for pundits. It's not for people with opinions. It's for people who are in the arena that are doing this kind of work. Over the last 10 years or so since we published our first book, which became like a combat manual for entrepreneurs, how much they valued this unvarnished version from a fellow traveler. And so it's really for them, it's for founders, it's for CEOs, people that are fighting the good fight, and that are suffering the anxiety and terror of these kinds of roles that are very difficult to relate to for people who have never been in that combat seat."
2. VCs versus CEOs: the perspective gap.
You've been a VC, you have powerful relationships in that community, but you also state emphatically in the book that VCs see the world very differently than CEOs do. How does that play out?
"For entrepreneurs and founders and CEOs, one of the hard parts about dealing with VCs is the VCs have a perspective on the world that's based on seeing different companies and different management teams and board-meeting dynamics. But unfortunately, that really filters and prejudges many situations, and what we do as operators is a very different way of looking at things. It's much more about first principles and very analysis oriented rather than, well, this company did this in this situation, therefore, that's what you should be doing. And that whole style of inquiry and discourse is really not helpful or productive. So that's often what happens. And the VCs get that, but unfortunately, that's the only club they have in the bag so that's the one they pull out."
3. The power of execution.
Strategy is wonderful, but execution is where great companies differentiate themselves.
"[Intel founder] Andy Grove once said, 'No strategy is better than its execution,' which is one of the most profound things anybody has ever said. In other words, you may have a great strategy, but if you can't execute it won't matter, right? So you really need to start with what execution—otherwise the strategy could be very different but it's irrelevant. And entrepreneurs and CEOs need to understand that in Silicon Valley, people are impressed and infatuated with strategy conversations, because it's very high-minded and intellectually stimulating conversations, whereas execution is just hardcore, day in day out, moment to moment. And it's almost too pedestrian for that crowd. Well, it's not too pedestrian for me, because we understand the value of even a mediocre strategy, because strategy is very much dictated by circumstances. It's very hard to stop a good executor who has also become a better strategist along the way, because they get higher clarity around what their opportunities are, what is strategy-related and what is execution-related? This is actually a very important observation. But you really need to have been in the middle of this whole set of issues to really appreciate how profound that is."
4. Why MBOs are so ridiculous!
If they're so nutty—and you make a very compelling case that they are—then why do so many companies still use them?
"Maybe common sense is not that common? (Laughs.) The other thing is you can talk about MBOs in the abstract, and whether it's good, bad, or somewhere in between, but when you have lived the process of administering MBOs and have seen the dysfunction that results from it, you need to have critical, independent, original thinking about things as opposed to just taking things at face value. And now critical thinking is a hard thing to combine, right, we have less and less and less of it in society these days, where people can really sort of drill down to the lowest level, really look at things in terms of what they really, really are. I often talk about intellectual honesty, just, which is a word I use a lot. It's like, how do I get down to as close to the actual truth as I possibly can, as opposed to I'm just running with the opinion of the moment, whatever is popular or signaling a lot of virtue in the process, which is a common thing these days. So you need to have intellectual honesty as an operator, because if you can't see things the way they really are, whatever you're doing is going to be highly ineffective. With MBOs, the thing that I absolutely hated about them is that let's say I needed to pull somebody off a project and they said, 'Well, that's my MBO, I can't do that, I'm sorry,' and they want to negotiate with you for relief. I'm like, what is this?!? This is insanity! We're all on the same team here. Yeah, but some are running their own show, right? The absurdity of that whole situation was just like, are you kidding me? But unfortunately, people just mindlessly think that that is the way to do things."
But Frank, there are lots of books written about MBOs, so it must be a good idea, right?
"Yeah, but those books were written by people who've never run anything!"
5. Why the creation of Customer Success departments is "mindless."
Who could be against customer success? And by creating customer success departments, then we must be creating more customer success, right? But as CEO of both ServiceNow and then Snowflake, you want in and blew out those departments. Why?
"Yeah, it's one of those mindless things, right? I'm old enough to remember a world before they were Customer Success departments, and all of a sudden, everybody had them—they just did it, because well, Salesforce is doing it and so you know, we're doing it too. It's a lack of critical thinking because customer success is the mission of the entire company, for Christ's sakes, not just of one department! And the irony is that the entire organization has a Customer Success component: The sales organization owns the relationship; the sales engineers own the technical relationships; and the support organizations own customer experience. So if an organization functions well, there should be no daylight between these departments, and they should collectively own the customer success. And any idea that we're going to put another agency in to do all that, then what are these other people going to do?…. It's the people that actually have clearly articulated and defined responsibilities, and we hold them accountable to do their job. It's like the MBO conversation: Everybody does it without thinking 'customer success.' And by the way, when we blow up Customer Success departments, we don't fire these people. All these people came from somewhere—from sales, engineering, customer support. And if they're any good, we'll send them back there and say, 'You know what, let's all do the job we're supposed to be doing.' I sometimes refer to this as 'same monkeys, different tree.' Do you really think that if you still have the same monkey, then a different tree is going to solve the problem? Again, the structures are not that important. No—it's how you operate."
Final thought
Lots more great insights from Slootman and Amp It Up on having one single overarching priority, but not more than one; on having a singular mindset and the outlook of an owner; of intense focus on the mission and the unwavering ability to fight off the relentless waves of distractions; the war against incrementalism; and the unshakeable commitment to helping customers do what they could not do before.
We've all no doubt come across piles of business books, but I'd say this one stands out pretty clearly in my mind as not only one of the most valuable that I've come across, but also one of the most readable and enjoyable.
So go ahead—why not start to Amp It Up tomorrow?
---
Wednesday January 19, 2022 – 11 AM ET