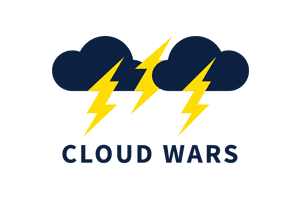 While Microsoft will post calendar-Q4 cloud growth of about 32% and cloud revenue of about $22 billion, that stellar performance will likely be good enough for third place behind Google and Amazon in the fastest-growing category.
I'm predicting that Google will continue to be the hottest major cloud provider, with Google Cloud revenue jumping 49% in Q4 to $5.7 billion. Parent company Alphabet will release Q4 and full-year financial results on Feb. 1, and Microsoft will report on Jan. 25. As of last night, I could not find an earnings date for Amazon.
The second-hottest cloud provider in Q4, I believe, will be AWS, which I think will show Q4 growth of 35% to $17.1 billion.
Here's another way to look at my Q4 cloud-revenue growth predictions for these three powerhouses:
Predicted Q4 cloud growth rates: Google Cloud 49%, AWS 35%, Microsoft 32%
Predicted Q4 cloud revenue totals: Microsoft $22 billion, AWS $17.1 billion, Google Cloud $5.7 billion.
Predicted cloud revenue increase y/y: Microsoft $5.3 billion, AWS $4.4 billion, Google Cloud $1.87 billion
Predicted total Q4 cloud revenue for MSFT, GOOG, AMZN: $44.8 billion
Other high-flyers to watch for include ServiceNow, which is likely to post Q4 revenue growth of 30%. SAP's preliminary numbers revealed Q4 cloud growth of 28%, representing an outstanding comeback by SAP. And Salesforce, whose fiscal year ends Jan. 31, will likely come in at about 24% or even 25%.
Those are some gaudy numbers across the board, particularly when you take into account the revenue bases on which those increases are being generated. And it's clear that these big numbers all point to the fact that businesses across industries and across the world are recognizing the cloud as the engine of the digital economy and the optimal IT/business platform to handle the demands of an intensely data-driven world.
In fact, I'd go so far as to say that—hmm, let me think how to say this—the enterprise cloud is the greatest growth market the world has ever known!