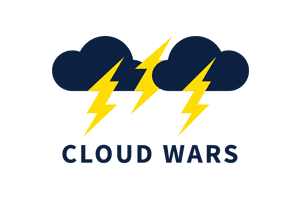 Going by SAP's Q4 numbers, things are looking up for RISE with SAP. As reported by Bob Evans of Cloud Wars, SAP's RISE program notched more than 1,000 customer wins in 2021, with more than 50% of the deals in Q4 coming from large and lucrative engagements of $5.7 million or more. Overall, revenue from S/4HANA Cloud was up 60% in Q4.
Touted by SAP as a complete 'business-transformation-as-a-service' offering, RISE with SAP is a subscription-based, bundled offering that includes SAP tools and services, business process intelligence, SAP business technology platform, and the SAP Business Network.
The main component of RISE with SAP is S/4HANA Cloud, which customers can run in an SAP data center or with a hyperscaler of choice – flexibility that resonates well in today's multi-cloud business world.
The offer greatly simplifies and lowers the cost of cloud migration by bringing together licensing, maintenance, and hosting under a single subscription fee. Lastly, but by no means incidentally, RISE is a modular offering that empowers customers to tackle transformation at their own pace and with core business processes of their choosing.
RISE with SAP is the software giant's latest and greatest effort to spur adoption of S/4HANA, compel existing ECC 6/Business Suite 7 (and earlier) customers to migrate to the cloud, and sustain its long-held dominance of the ERP market. In 2015 SAP bet the company on HANA, its in-memory database for transactional and analytical workloads with any data type — on a single data copy. Now, it's doubling down on that wager with RISE.
But will it be enough?
Midmarket Adoption is Key
In a discussion with ASUG, Greg Petraetis, Senior VP and Managing Director, Midmarket and Partner Ecosystem, SAP North America, disclosed that 82% of SAP's net new RISE deals were with midsized companies. Petraetis also named the midmarket as the "main net new engine for SAP customers in North America," citing hypergrowth and ample PE/VC investments in the midmarket as a good indicator for future growth.
While converting the lion's share of its 30,000 or so existing ERP customers sitting on the S/4HANA fence is certainly important, maybe even vital, to SAP's sustained category leadership, the company's ERP future rises or falls with this offering's success among fast-growth, midmarket companies.
SAP defines the midmarket as customers with less than $2 billion in annual revenue, according to Petraetis. The sales pipeline for RISE with SAP shows companies with revenues as low as $50 million, according to IDC Research Director Simone de Bruin.
Clearly, the midmarket represents a huge opportunity for SAP, and bolstered by the solid traction of RISE with SAP in year one, the company looks poised to rack up significant cloud ERP wins in 2022 and beyond.
So, why is RISE with SAP resonating so well among midmarket customers? And what are the keys to SAP dominating the cloud ERP market in the years ahead?
Here are the top three takeaways from RISE with SAP's remarkable first year:
1. Modularity with a Business Process Focus
Most importantly for the midmarket, RISE with SAP enables businesses to execute an iterative and modular approach to transformation by zeroing in on core business processes – one process at a time if need be.
Reimagining the business process is digital transformation's raison d'etre. With business process intelligence baked into RISE, customers have access to SAP's extensive business model and process expertise. They can continually analyze their own processes, compare them with industry standards and adapt them to current requirements.
Gartner predicts that through 2024, 50% of financial application leaders will incorporate a composable financial management system approach to their solution selection. Gartner defines a composable architecture as one where highly modular applications can be composed and recomposed to deliver capabilities and outcomes that keep up with the rapid pace of business change.
While it's not entirely clear if SAP's 'modular' equates exactly to Gartner's 'composable', the shared gist is obvious enough. Companies can tackle transformation at a pace that works for them, at a cost that aligns with the reality of their business, and in a manner that allows for prioritization based on their unique business needs.
2. Vertical Markets and Partner Power
With over 40 years of experience across 25 industries, SAP's heritage is all about industry-specific solutions. At SAPPHIRE NOW 2021, SAP unveiled RISE with SAP for Industries, an extension of the original offering that launched in January. The product line is designed to help five industries — automotive, consumer products, industrial machinery and components, retail, and utilities — through the digital transformation process.
According to SAP's Petraetis, SAP Industry Cloud is first and foremost an open innovation space for SAP and SAP partners to continue to build differentiating solutions for shared customers. Petraetis added that industry cloud solutions from SAP and from SAP partners are available today and that there's plenty of innovation on the road map.
Partners, particularly consultants and system integrators, have always been a vital ingredient of SAP's recipe for success. By augmenting RISE with SAP with their deep industry knowledge, partners help midmarket customers reimagine business processes and get value faster.
RISE with SAP had more than 150 go-lives in 2021 that were executed through partners, according to Petraetis. Moving forward, it's safe to assume that the vast majority of RISE with SAP midmarket engagements will be partner-led.
Keeping partners enthused and incentivized is key to SAP's midmarket growth.
3. Business Network Bonus Value
Today's robust and mature business networks are transforming the B2B landscape. The hyper-connectivity facilitated by business networks affords unprecedented opportunities for efficiency gains and revenue growth.
Globalization, the extended enterprise, and convoluted supply chains force businesses to manage an increasingly complex set of relationships spanning suppliers, distributors, partners, and numerous other third-party stakeholders. If the pandemic has taught us anything, it's that
achieving true agility and resiliency demands a network strategy that enables organizations to collaborate with their most critical trading partners and see clearly across their global supply chains.
SAP stands alone among competing ERP vendors with its three-pronged SAP Business Network solutions – Ariba Network, SAP Logistics Business Network, and SAP Asset Intelligence Network.
Hypergrowth midmarket companies should be chomping at the bit to explore how this unrivaled business network offering eases their immediate supply chain pain and accelerates their overall digital game.
---