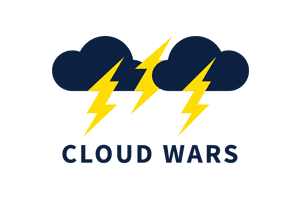 As more businesses realize that data has become the most valuable resource on Earth, what can help these organizations unleash the full power and potential of becoming more data-driven?
The soaring value of data has become clear as one of the megatrends sweeping the business world, and here are a few examples.
For the past few years, we've all heard about the essential need for digital transformation—and data is the animating force behind all such initiatives.
We've heard CEOs of businesses across every industry say that delivering superb customer experiences is their top priority—and harnessing end-to-end customer-centric data is the only way to achieve those aspirations.
Every company in every industry now understands the essential power of speed and acceleration across every facet of their operations—and "fast data" is the key to unleashing that speed so that companies can move at the speed of their customers and their ever-changing expectations. In other words, the speed of the data has become the determinant of the speed of the business.
Omnichannel has come to transcend the retail industry and is now a reality for companies across many industries—and data is the only way to ensure that you can deliver to your customers what they want, when they want it, how they want it, and where they want it.
In this context, it's hard to imagine that the data management tools and capabilities of yesterday and even today can handle the fast-changing requirements of tomorrow. So to help you get a fix on how your data management strategy and capabilities need to evolve, our friends at Redis—the real-time data platform company—have compiled five requirements every business leader needs to plan for this year so they can rapidly transform how their business can turn data into a high-impact and high-growth asset.
1. The Need for Speed Grows Fast
While this trend was clearly evolving over the past few years, it kicked into hyperdrive in March of 2020 with the onset of the pandemic—and there's not a reason in the world to believe that this breathtaking pace at which we now live is going to snap back to a slower, calmer cadence.
End-to-end digitalization is the key, and the belief is that businesses will strive to achieve this in two ways: by offering new levels and even categories of data-driven services—think of inference-driven automation; and by reimagining existing ones: for example, in financial services, with a few clicks mortgages or other types of loans will be not just submitted but also evaluated, approved, and dispensed in a fraction of the time that's been the norm for decades.
Underpinning all these new-business opportunities are a range of high-acceleration technologies that will dramatically elevate the power of data as a creator of new products, services, revenue, and customers. As 5G is adopted more broadly, mobile business will be hypercharged as huge parallel advances are made in CPU, GPU, and semiconductor-memory technologies, enabling whole new categories of real-time data services.
2. The Need for Simplicity and Acceleration.
In keeping with the relentless advances that define modern information technology, two formerly separate building blocks of cloud databases will converge to create simpler operating environments and management requirements, and to further accelerate the speeds at which data can be captured, managed, and analyzed. In this case, the full convergence of cache and databases is happening, a fusion that will boost speed and increase nimbleness for IT teams. Instead of being a narrowly used tool for high-speed serving of data elements that are used frequently, solutions that are started as caches are evolving rapidly to be able to support more data models than ever before with high-persistence capabilities. More than just blurring the lines between caches and databases, this convergence will simplify the entire data-management process, boost the speed at which high-value data can be collected and analyzed, and help IT teams shift more and more of their focus from low-value data-prep work to high-value customer-facing outcomes.
3. The Need for Open and Flexible Cloud Environments.
Until recently, many cloud vendors had visions of big customers shifting huge percentages of their workloads over to a specific cloud provider because…well…uh, because that would result in much more revenue for that cloud provider! Many of those inside-out projections failed, however, to take into account the desires and demands and requirements of customers who place huge importance on flexibility, open possibilities, and maximum choice across when and where to use one or more public clouds, one or more private clouds, and some significant percentage of on-premises environments. Most businesses have a simple overriding priority here: they want to be able to run any workload anywhere they choose, regardless of the impact that has on the sales projections of various cloud providers.
The good news is that the entire industry is rapidly recognizing the need to put the customer at the center of these future plans, and that trend has only been intensified with the inevitable, high-profile outages cloud providers have suffered.
This doesn't mean there's a lack of confidence in the cloud. Instead, we've seen hybrid cloud and multi-cloud architectures reaffirmed with all the major cloud providers making major investments in more open and flexible services such as AWS Outposts, Google Anthos, Azure Arc, and more.
In turn, data platforms built for the cloud but also having the ability to seamlessly work with on-premises systems will need to match this unconditional commitment to openness and flexibility. In this rapidly evolving environment, any provider of data platforms that can't meet this need for openness and flexibility will be shunned by customers that simply cannot afford to be boxed into corners by limited and rigid data-management technologies.
4. The Need for Purpose-Built Databases.
In line with "The Need for Simplicity and Acceleration," we're seeing the rise of purpose-built and function-specific cloud databases as alternatives to large-scale "converged" databases designed to be all-in-one solutions for every data-management need. This wide-scale unbundling of databases is happening because business customers want to be able to apply purpose-built solutions that enable those businesses to gain new insights more rapidly and make better decisions in real time.
Large-scale "monolithic" databases, while able to handle a wide range of functions, lack the specific capabilities to address those very specific needs with great focus. Conversely, a new generation of cloud-native databases are being leveraged in microservices architectures to optimize the performance of specific functions, and many businesses are finding that focused and purpose-built is the way to go. The marketplace reflects this boom in customer demand, as Carnegie Mellon's "Database of Databases" now profiles 794 different database management systems, a total that's up 100% from the 400 databases on the list just a few years ago.
With new layers of embedded intelligence that help migrate the data logic from the code into the database itself, these new databases have won great favor among developers because those technologies help them build better and simpler code more rapidly. And as every company does indeed become a software company, that type of productivity gain for highly strategic development projects becomes a true game-changer as the value of such gains is readily apparent across the C-suite.
5. The Desire to Unleash AI.
With the emerging trends outlined above paving the way for businesses to be able to evaluate, acquire, and manage more data more rapidly than ever before, the timing is perfect for AI to fulfill its promise to provide the analytical power to help businesses make the best decisions possible in real-time and to help their customers do the same.
The simple reality of life in today's data-driven global economy: unless companies can harness the power of AI to mine, analyze, and drive value from the staggering volumes of data now being created, captured, and managed, all of that accumulated data will never come close to fulfilling its real potential.
Over the next couple of years, among the next-gen AI tools that will help businesses make huge strides in dealing with all that data are Natural Language Understanding (NLU) and Natural Language Processing (NLP), both of which are key in enabling real-time human-to-app conversations. And with the rise of remarkably powerful new mobile technologies noted above, this AI category has huge potential.
Other big breakthroughs can be expected in visual search and a new generation of tools that can help train AI solutions with real-time inference engines.
One of the intriguing aspects of this AI wave is that before these powerful AI tools can help people analyze and reason over vast volumes of data to make great decisions, these AI tools must be trained with huge stores of data. This provides yet another compelling reason why this new generation of cloud-native database and data management solutions will be more flexible, more open, and more powerful than anything we've seen to date.
Final Thought
Modern data-management companies like Redis have been putting a great deal of thought into not only the current challenges businesses are facing, but also how fast their markets are changing. Redis is partnering with category leaders and visionary disruptors to create data strategies that allow these businesses to create new data products and services, manage the data they have more productively and rapidly, and deploy intelligence on that data for growth and innovation.
We look forward to your feedback, and hope you'll check out some of the ways
Redis helps businesses on their data journey at https://redis.com/business.