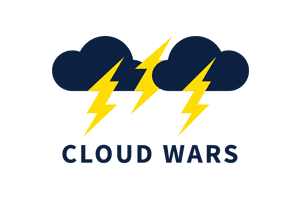 With Google Cloud continuing to be the world's fastest-growing major cloud provider in Q4 and for all of 2021, parent company Alphabet is promising to continue investing aggressively "in an extraordinary time to help customers digitally transform their businesses."
And in the context of just what aggressive investments from Alphabet might mean, consider this: the parent company's Q4 net income was $20 billion, and for the full year it was $76 billion. Where I come from, you can be pretty darn aggressive when dealing from a $76-billion deck.
Cloud revenue for Q4 was up 45% to $5.54 billion—I had projected up 49% to $5.7 billion—and for the year, Google cloud revenue was up 47% to $19.2 billion.
And here are a few other disclosures made by Alphabet execs during the Feb. 1 earnings call that underpin their belief that Google Cloud is in the early stages of a once-in-a-generation—and perhaps once-in-a-lifetime—growth opportunity.
For the full year, Google Cloud generated 65% more deals of $1 billion and above than it did in 2020, and Pichai said "total deal volume for Google Cloud Platform"—distinct, I guess, from Google Workspace—grew more than 80%.
Google Cloud has tripled its sales force since 2019, an objective set forth by CEO Thomas Kurian upon his arrival at the company in January 2019.
Among customers buying Google Cloud products and services through channel partners, spending more than doubled, Pichai said.
While Alphabet did not break out a backlog number for Google Cloud, Alphabet companywide backlog increased more than 70% to $51 billion, "most of which is attributed to Google Cloud," said parent CEO Sundar Pichai.
All of those factors point to continued hypergrowth for Google Cloud, which is #3 on the Cloud Wars Top 10 rankings behind #1 Microsoft and #2 Amazon.
Some people have carped about the ongoing losses from Google Cloud, but I think those lamentations are missing the point entirely. As we have frequently stated across the various Cloud Wars platforms, the enterprise cloud has become the greatest growth market the world has ever known, and there's no even remote sign of "saturation" on or even over the horizon.
As CFO Ruth Porat said on the earnings call, "Our view is that we're in an extraordinary time to help customers digitally transform their businesses. And the key thing is we believe it remains very early innings."
As a result, aggressive investments will continue—and bear in mind that it's been about 2-1/2 years since Google Cloud made a major acquisition—the last significant one was Looker. So most of its growth over the past 10 quarters or so has been organic.
Should Alphabet and Kurian decide that this most bullish of bull markets demands growth by acquisition as well, very few companies on Earth can match the financial resources of Alphabet. And I wouldn't be surprised to a significant deal or two happen in 2022, which would almost certainly lead to Google Cloud's calendar 2022 revenue exceeding $30 billion.
Of course, when I mention that "very few companies on Earth can match the financial resources of Alphabet," it just so happens that two of those very few are very direct competitors with Google Cloud: Microsoft and Amazon's AWS. And that type of competitive pressure could, I think, make an acquisition or two more likely.
The biggest winner in such competitive battles? No doubt about who that'll be: the business customers across the world benefitting enormously from all these untamed animal spirits and the remarkable flood of innovation they're unleashing.
---
Next, on to Cloud. It's been a big year, so let me go a bit deeper this quarter. In Q4, Cloud revenue grew 45% year over year to $5.5 billion.
Alphabet's backlog increased more than 70% to $51 billion, most of which is attributed to Google Cloud. This growth comes from many leading businesses including Albertsons and LVMH; digital natives including Box and Spotify; and public sector agencies including the Commonwealth of Massachusetts, the Defense Innovation Unit and the USDA. Our sales force, which we have more than tripled since 2019, delivered strong results across geographies, products and industries, and we continue to invest. For the full year 2021, compared with the full year 2020, we saw over 80% growth in total deal volume for Google Cloud Platform and over 65% growth in the number of deals over $1 billion.
Our partner ecosystem is helping accelerate our growth. For the full year 2021 compared with the full year 2020, the number of customers spending more than $1 million through the marketplace increased by 6x. Customer spend through channel partners on GCP more than doubled, and the number of active certifications within our top global systems integrators more than doubled as well. Our product leadership continued with more than 2,000 new cloud products and feature releases in the last year.
These were in four categories. First, our data cloud and our AI/ML platform is helping organizations like Cartier, Groupe Roche and Mitsubishi Heavy Industries understand and use their data intelligently across multiple clouds. Our fast secure data sharing capability helps the National Cancer Institute advance breast cancer research. Our unified data lake and data warehouse, which brings together unstructured and structured data helps Telus and Tyson Foods improve their understanding of customers. And our AI/ML platform helps CEM deliver better customer experiences.
Second, our open multi-cloud infrastructure enables customers like BBVA and Wells Fargo to run mission-critical systems on our cloud. We believe new auto scaling in our Kubernetes engine, which allows customers to run 15,000 node clusters outscales the competition by up to 10 times. Our edge cloud helps us grow in telecommunications, driving partnerships in Q4 with Indosat Ooredoo Hutchison, Telenor and Verizon.
They join existing customers and partners, including Ericsson, Reliance Jio and Nokia. Third, our cybersecurity products are helping product organizations like ANZ Bank, Meditech and Wayfair as a trusted cloud provider. VirusTotal helps product organizations from software supply chain vulnerabilities. Chronicle and security command center help organizations detect and protect themselves from cyber threats. And our fraud prevention and identity verification solutions are protecting over 5 million websites.
Finally, our secure communication and collaboration platform, Google Workspace is helping public sector organizations like USAID and the U.S. Air Force Research Laboratory, as well as global brands, including Colgate and Roche, adopt secure hybrid work. Our new Work Safer program launched in Q4 provides the highest security for email meetings and documents by bringing together Google Workspace, Titan security keys, Zero trust, and other security advances.
Customers come to Google Cloud because of our expertise in bringing enterprises and consumer ecosystems closer together. One example is Shopify. From Black Friday through Cyber Monday, Shopify reported $6.3 billion in global sales by 47 million customers, all safely transacted on Google Cloud. Importantly, we have made progress operating 24/7 on carbon-free energy and continue to provide customers the cleanest cloud in the industry.
CFO RUTH PORAT
… substantial ongoing revenue growth from Google Cloud.
…
Turning to the Google Cloud segment. Revenues were $5.5 billion for the fourth quarter, up 45%. GCP's revenue growth was again greater than clouds, and that reflects significant growth in both infrastructure and platform services.
Strong revenue growth in Google Workspace was driven by solid growth in both seats and average revenue per seat. Google Cloud had an operating loss of $890 million.
….
Turning to Google Cloud, 2021 represented another year of substantial growth. Our investments in our go-to-market organization, product innovation and partner ecosystem have been paying off as we help customers with their digital transformation.
You can see that Google Cloud revenues increased by 47% for the full year 2021 compared to 2020 with GCP revenues continuing to grow at a faster rate than cloud overall. While cloud operating loss and operating margin improved in 2021, we plan to continue to invest aggressively in cloud given the sizable market opportunity we see. We do remain focused on the longer-term path to profitability and over time, operating loss and operating margin should benefit from increased scale.
PICHAI
Just one example, our Cloud team is looking at how they can support our customers' needs in building, transacting, storing value and deploying new products on blockchain-based platforms. So we'll definitely be watching the space closely and supporting it where we can.
Ruth Porat Chief Financial Officer
And in terms of cloud, if we step back from the comments that both Sundar and I made, overall, we're very pleased with the ongoing progress in the business. And that's reflected and the revenue growth, as you noted, our backlog, the breadth of customer wins, the industry verticals. Our view is that we're in an extraordinary time to help customers digitally transform their businesses. And the key thing is we believe it remains very early innings.
So as a result, our focus remains on revenue growth and investing as needed as we're looking over the long term. We're continuing to invest aggressively. And it's in our go-to-market capabilities. It's our products.
It's our infrastructure. We do remain focused on the longer-term path to profitability, but we are continuing to invest here as we're seeing early innings and are pleased with the ongoing progress.