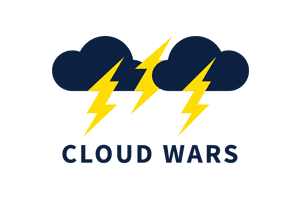 Preparing to deliver an onslaught of new products to meet the emerging needs of customers, Workday executives last week laid out ambitious plans to jump from this year's $5 billion in revenue to $10 billion within the next four years.
At a small event in the Bay Area called the Workday Innovation Summit, co-CEO Aneel Bhusri and many of his top executives shared their growth agenda, product plans, customer stories, and more with a small group of analysts, including your humble correspondent.
That $10 billion number comes with some ambitious goals. In a slide titled "Our Aspiration," Workday listed these two wide-ranging objectives:
"Leader in HCM Across Industries"
"Leader in Financial Management [in] Services-Based Industries"
And to add that next $5 billion in revenue, said chief strategy officer Pete Schlampp, Workday is pursuing four strategic growth initiatives:
Customer Wallet Share
Win Office of the CFO with Industry Approach
International Growth
Medium Enterprise
Catalyzing that growth, Schlampp said, will be a dramatically accelerated product-development agenda that will result in Workday, this year, more than doubling the number of packaged solutions. While it currently has 15—including Proof of Vaccination, ESG Social Analytics, and Healthcare Demand Planning—Workday will launch 20 new solutions in FY23 (ending Jan. 31, 2023), including Return to Work Sentiment, Attrition Analytics, and ESG Supplier Sustainability.
Plus, without disclosing many details, Schlampp outlined on broad strokes Workday's intentions to become much more aggressive in the industry-cloud category. He cited Workday's intentions to participate in that red-hot category with products, partners, implementations, solutions, integrations, packaging, and thought leadership.
Those future growth plans sit on top of an impressive foundation that Workday has built within its current global base of customers:
4,150 "core" customers [for Core HCM and/or Core Financials]
5,900 planning customers
60 million total users
Fortune 500 penetration of more than 50%
Global 2000 penetration of 25%
442 billion transactions processed
Acquisitions will also play a part in fueling Workday's growth, Bhusri said, citing the massive category of payments as one opportunity. Noting that all the major payment companies have contacted Workday about some sort of partnership, Bhusri said, "A year from now, if we haven't done something [M&A] in the payments space, I'm going to be disappointed."
Bhusri cofounded Workday 17 years ago with former CEO and chairman Dave Duffield, and several months ago elevated global sales leader Chano Fernandez to the co-CEO role. That arrangement, Bhusri has said, has given him more latitude to drive product strategy and innovation, which is clearly reflected in some of the anecdotes cited above.
Mentioning that Workday will almost certainly join the Fortune 500 within the next year, Bhusri said, "We're now 17 years into the cloud, and our growth rate is highest than it's been in several years."
Here's a quick set of numbers that underscores Bhusri's point about accelerating growth:
early in 2021, as Workday was reporting its FY21 results, the company said it expected to increase revenue for FY22 by 16%;
a couple of months ago, when Workday released its results for FY22, the actual revenue growth rate was 20%; and
at that same time, Workday issued guidance for FY23 of 22% growth.
Asked if the cloud would at some point go the way of earlier IT architectures that were replaced by superior technology, Bhusri said, "The cloud is like the electricity grid: it's the right architecture and it's going to remain that for a very long period of time.
"It's more robust than traditional IT, it's more secure than legacy systems, and over time it's more cost-effective."
---
Register today for THE cloud event of the year