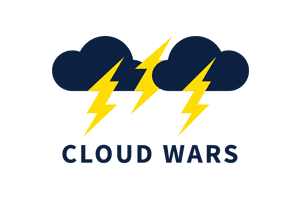 Amid a slew of impressive FY22 financial figures, the Workday number that really got my attention in yesterday's earnings call was a 67% spike in transactions processed by customers that demonstrates their intense and growing reliance on Workday solutions during times of unprecedented change.
Here's how Workday co-CEO Aneel Bhusri framed that surge: "We're seeing customers increase their engagement and usage of our applications, as evidenced by the fact that over 440 billion transactions were processed within Workday in fiscal year 2022, which is an increase of 67% over the previous year."
If it's true that regular and heavy usage is the ultimate metric of cloud success, then that sounds like a big-time winner to me.
And that revelation came amid a totally upbeat earnings call as Workday shared details of its best Q4 and best full year ever. Along with a Q4 subscription growth rate of 22.2% that pushed subscription revenue to $1.23 billion, Workday said its 24-month subscription backlog grew 22.2% to $8 billion, while total subscription revenue backlog jumped 26.9% to $12.81 billion.
In his typical low-key but insightful manner, Bhusri said the excellent results were a culmination of multiple strategic initiatives that Workday has been pursuing over time.
"It comes back to existing customer satisfaction and a growing product line," Bhusri said. "That combination, along with the innovation that we're building into these products, is what is really driving that growth.
"Also, I think for anybody going through the pandemic and still on-premise, it's really tough to run your business with those kind of applications. And so as difficult as the pandemic was, I do think it was a forcing function to move to the cloud for the ability to run your business remotely or at least in a hybrid manner, and we benefited from that. And I also think the competitive landscape continues to be positive for Workday."
Ah yes, the competitive landscape of the Cloud Wars, in which Workday competes for enterprise-applications customers against Oracle, SAP, and to a limited extent Microsoft.
Workday's clearly holding its own and perhaps even gaining share, as evidenced by the numbers above and also by these figures mentioned by Bhusri: customers now include more than 50% of the Fortune 500, and more than 25% of the Global 2000.
On top of that, Bhusri said, for financial applications that are sometimes considered as ERP, the best is likely yet to come—even with some heavy-duty competition with Oracle.
"The finance function took a hit during COVID because we were viewed as longer-term projects, but those projects are coming back online very quickly," he said during the Q&A sections. "It's not back to pre-COVID days, but it's coming back, and that's a very positive data point for us.
"And candidly, as it relates to finance, it's really just a two-horse race between us and Oracle, and there's plenty of room for both of us. Oracle is doing well, and we're doing well. As the market comes back, there's a huge growth opportunity for both of us."
---