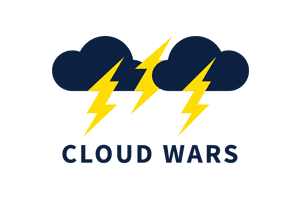 On the strength of its awesome Q4 growth spurt, Amazon's AWS unit has pulled within striking distance of Google Cloud as the world's fastest-growing major cloud vendor.
Google Cloud has held that #1 spot for the past four quarters and for the first 3 quarters of this year and was the lone Cloud Wars Top 10 vendor in the hypergrowth category (well, other than Snowflake, but that's another story that I'll get to in a moment).
But Google Cloud now has company in hypergrowthland as AWS revenue soared 40% in Q4 to $17.8 billion. And while Google Cloud grew 45% in Q4 to $5.54 billion and so holds a seemingly safe 5-point lead over AWS, the steep upward trajectory of AWS's business throughout 2021 makes it a legitimate contender to soon be breathing down Google Cloud's neck for the distinction of world's hottest cloud vendor.
Here's what that AWS acceleration arc has looked like this year:
Q1: 32%
Q2: 37%
Q3: 39%
Q4: 40%
For comparison's sake, here are Google Cloud's numbers over the same period:
Q1: 46%
Q2: 54%
Q3: 45%
Q4: 45%
So over the past year, Google Cloud's growth rate, which extremely impressive, has leveled off with a spurt in Q2, whereas AWS's growth rate is not only climbing but has been rising more rapidly over time.
Can that type of expansion, building on revenue bases ranging throughout the year from $13.5 billion to $17.8 billion, be sustained? Well, theoretically, all things are possible—but if AWS finds a way to keep growing at 40% let alone boost that number, that would be an incredible achievement.
The great news for business customers is that all of the excellent companies in the Cloud Wars Top 10 understand full well that they only way forward is through:
relentless innovation;
lock-step alignment with customer wants and needs;
open architectures;
vibrant partner ecosystems predicated on innovation and growth; and
an absolute repudiation of the old tech-industry gambit of allowing competitive dynamics among cloud vendors to spill over into customer engagements and lead to still more problems for customers to deal with.
Two other thoughts on powerful influences swirling around the Cloud Wars and separating the high-growth companies—both cloud providers and their customers—from those that are losing or have lost their way:
My suggestion for the most useless, outdated, and potentially harmful cliche of the decade: "If it ain't broke, don't fix it." The world just doesn't work that way anymore, and it does not reward companies that think that way, either.
Bear in mind that in today's acceleration economy, we all have a choice to make each and every day, and frequently multiple times per day. And the repercussions of which way we go have never been higher: "Compete fast, or concede faster."
---
Learn more about AWS's growth spurts by reading my post: Amazon Thrashes Microsoft in Q4 Cloud Growth Rate, 40% to 32%