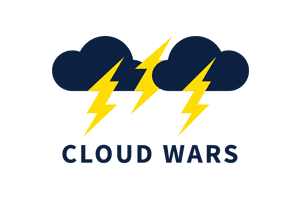 Yes, we've all seen and heard commercials about 5G for our personal phones. But there's much more to it than that. Think about the huge need inside of the industrial IoT space or functionality inside of smart factories; or think about utilities, energy, and water communications.
But this doesn't mean that 5G will solve all the problems. Let's be real. But it does mean when properly implemented, 5G can unlock new capabilities for the enterprise.
In a special Back @ IT episode, and in conjunction with my recent visit to the Oracle Industry Innovation Lab, I had the opportunity to chat with the Chief Revenue Officer for Verizon Business, Sampath Sowmyanarayan. We dive into 5G, the Verizon Business and Oracle partnership, unique use cases of 5G, the impact across multiple industries, and much more.
Register today to learn more about Oracle, its focus on connectivity and industry clouds, and empowering the enterprise at 🌩️ Cloud Wars Expo happening June 28-30 at Moscone Center in San Francisco, CA.
"We're working very closely with the Oracle in their [innovation] lab and one of the things we see in 5G is we can't go it alone. We work with the three hyperscalers, cloud providers as well – the ecosystem is big. You can use the Verizon 5G network or you can go through any of our partners, but you still get the best."

Sampath Sowmyanarayan, CRO Verizon Business,
Highlights
03:31 — While we often see commercials for 5G from a personal aspect, there are many opportunities with 5G across the enterprise. There's also the opportunity for multi-access edge computing. How many companies are recognizing the top benefits from these?
04:33 — There are three major use cases for 5G:
Mobility — delivering higher bandwidth and latency
Fixed Wireless Access — broadband speeds available wirelessly in a small box
Mobile Edge Compute — bringing together the power of the 5G network with the power of the cloud
6:30 — 5G is beneficial for locations such as venues and warehouses. There are many use cases in various industries that started off with basic connectivity and have now grown as 5G has the ability to provide a lot of data at very low latency.
08:45 — Verizon Business is working closely with Oracle in its lab, as they recognize the need for co-innovation and partners with so many B2B use cases. Each lab is dedicated to an industry or vertical. For instance, the lab in Atlanta with Emory University is focused on healthcare.
09:48 — The ecosystem is big—the Verizon Business 5G network can be accessed through a number of its partners. Partner ecosystems have unlocked co-innovation and co-creativity to keep customers at the center.
11:04 — What factors should be considered when getting started with the 5G journey? Firstly, Sampath recommends working with trusted communication and network partners.
12:08 — Secondly, Sampath encourages quickly gaining an understanding of how 5G can change the workflows in your business. What capabilities of 5G can you use to unlock changes in your workflow? How can 5G help with your digital transformation?
12:32 — Further, you need an ecosystem to make it work—there is no one partner that can provide all of the tools.
13:38 — The manufacturing industry seems to be ahead of the curve with 5G adoption.
16:02 — There has been a rise in smart factories popping up. With 5G in industries like manufacturing, it's more than just what's running on the line. It's also about safety, awareness, and quality control.
16:38 — With massive amounts of data flowing, there are many attributes of 5G that benefit this—high speed, low latency, device density, power consumption, and reliability—but its speed and latency are the backbone.
18:18 — Quality control is a critical component.
19:15 — As many companies worldwide have made sustainability a focal point, 5G will play a part in contributing to the sustainability goals. For instance, it helps reduce energy consumption and emissions with workflows. There have also been related use cases with AI and sustainability.
---
For more in-depth insights on the categories that matter from top experts, register now for the Cloud Wars Expo.