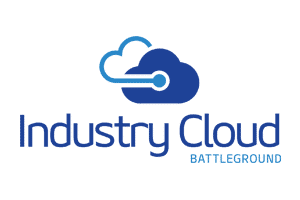 You're watching a top moment from the Industry Cloud Battleground Week highlighting the financial services industry. This five-day digital event, which premiered in November 2021, delivered insights to inspire, educate and engage business and technology leaders who are actively defining their industry-specific cloud strategy.
---
Highlights
00:35 — Working with MasterCard and Oracle Financial Services, Mayor Garcetti wanted to figure out a way to get cash to families as fast as possible—which led to the Angeleno Card Initiative.
01:01 — By using the Mayor's Fund for Los Angelos, they were able to add money to no-fee debit cards. Over 400,000 people applied for the Angeleno Card.
01:20 — Oracle was able to build a new system and help them move quickly.
02:24 — The MasterCard system wasn't built to meet this high demand within the time frame. Oracle was able to help due to its investment in application development, which made it easy to integrate.
---