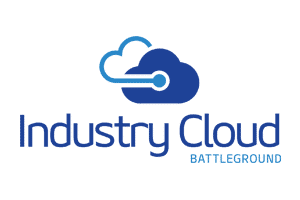 Here at the Acceleration Economy, we love to shed light on emerging trends coming from companies that are pushing the envelope for healthcare and technology. In this article, we will take a look at five cool W3 healthcare companies that are shaping a new technological paradigm in healthcare.
Akiri
The American Medical Association (AMA) has long been a flagbearer of pushing new innovations in terms of modernization across the entire healthcare landscape. So it only makes sense that the AMA developed Akiri in collaboration with Health2047 to transform how modern healthcare operates.
To do so, Akiri offers a secure, private network-as-a-service called Akiri Switch. Akiri Switch is an invitation-only and subscription-based private network. Instead of storing health data like other platforms, Akiri Switch transmits it through a standardized system of codes to enable development for virtually any application.
Akiri Switch empowers stakeholders in a number of ways:
Patients: transmits information to and from trusted partners only
Physicians: streamline patient-doctor relationships with industry innovations
Providers: simplified and secured IT infrastructure
Pharmaceutical companies: connect multiple entities in the ecosystem securely, compliantly, and seamlessly
Developers: an open development platform
Payers: enable new market opportunities with less friction
The goal of this platform is to incorporate innovation across its validated infrastructure. From the latest developments in analytics, AI, telemedicine, drug development, and anywhere else data play a crucial role, Akiri Switch exponentiates collaboration to create new opportunities.
BurstIQ
One of the biggest problems in healthcare is the siloing of patient data, where access to medical records and other critical information is often inaccessible. This siloed nature of healthcare prevents patients, physicians, and other stakeholders from accessing and interpreting data, leading to plenty of inefficiencies.
Enter BurstIQ. To democratize health on a global and individual level, BurstIQ recognized this lack of integration as early as 2016, designing a comprehensive platform-as-a-service (PaaS) solution to reimagine how modern healthcare should function.
Purpose-built to solve data siloing and other interoperability issues, the BurstIQ platform connects data from any source in a global network by leveraging blockchain technology for unlimited access and unparalleled security. BurstIQ offers multiple features to address the unique needs of the modern healthcare industry, including :
Data Management with BurstChain, a network that leverages the immutability of blockchain to support large, complex health data sets.
Consent and Data Sharing capabilities with a feature called Consent Contracts, including smart contracts for usage designed for clinical trials, click-through and end-user license agreements, and more.
Global Health Marketplace, a feature that offers the ability for a person to gain value from sharing their data directly with researchers, access personalized health products and services, and personally engage with their healthcare network.
HealthNet and Factom Protocol
One of the earliest examples of decentralized technology comes from Factom Protocol, an enterprise-grade platform for building blockchain solutions. Serving multiple industries and use-cases, Factom Protocol has been used for a variety of industries, with a focus on the healthcare industry with HealthNet, a health data-sharing platform developed by Consensus Networks.
HealthNet is a secure data-sharing platform that aims to improve health outcomes for patients and healthcare workers alike. Clients will be able to exchange sensitive health information in a regulatory compliant manner by leveraging the power of the Factom blockchain and Consensus Networks' advanced cryptographic methods.
Since its inception, HealthNet has provided numerous use-cases including:
Care coordination between providers for at-risk patients suffering from chronic disease.
Medical supply chain coordination
Prescription drug tracking
Insurance claim tracking
HIPAA-compliant immutable data storage and data enrichment capabilities
And more
Avaneer Health
Avaneer Health is set to tackle the bane of healthcare: interoperability.
Growing out of the Health Utility Network, Aveneer Health is designed to transform healthcare by creating a networked infrastructure to optimize the healthcare ecosystem.
Leveraging blockchain, Fast Healthcare Interoperability Resources (FHIR), and other technologies for streamlined connectivity and collaboration, Aveneer Health acts a middleman to ensure that all healthcare stakeholders are empowered to securely access accurate, timely information in real-time.
The platform offers endless possibilities through its features, such as:
Avaneer Solution Exchange: A digital marketplace of solutions to address ongoing challenges like coverage and eligibility, coordination of benefits, prior authorization, and credentialing.
Avaneer Network: A participant-based technical network that permits secure, trusted transactions across healthcare communities.
Avaneer Platform: A space where participants can create, test, deploy, and operate trusted and secure solutions on the Avaneer Network.
Embleema
Researchers have always had difficulty finding viable data from patients in the real world. New York-based startup Embleema hopes to solve this with their blockchain-based app.
Embleema is the regulatory-grade health data platform designed to accelerate new drug discoveries and foster the release of new treatments sooner. How? By linking patients to life science researchers. By removing the need for 3rd party authorization and addressing consent issues to broker the sharing of data, Embleema offers a data-as-a-service platform to get results quicker.
It's a win-win model, where patients keep track of their health data through Embleema's decentralized app (synced through Fitbit devices, for example), clinicians can develop studies through Embleema's Study Designer, evidence is generated through a proprietary HIVE system, and results are fast-tracked through the FDA for rapid review. Best of all, patients can even earn cryptocurrency for their participation in studies!
Final Thoughts
As you can see, there are plenty of companies that are racing to solve the challenges that have long-plagued efficient healthcare. From Embleema's solution to helping researchers find viable data consenting patients to BurstIQ's solutions to interoperability issues, we can all be sure that the future of the healthcare tech paradigm remains exciting as ever.
---