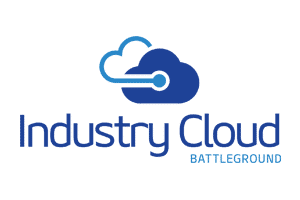 The pandemic thrust digital alternatives to the forefront in most organizations. But no industry was hit harder than healthcare. COVID-19 made rapid digital transformation absolutely critical for health services to efficiently coordinate vaccine rollouts, schedule tests, and pivot to remote patient care. Yet, amid ongoing staffing shortages, it's often challenging to develop these new software applications in-house. As a result, many healthcare organizations turned to low-code/no-code tools in the last two years to fill the gaps.
Low-code has surely been a buzzword of late. It's a visual approach to programming that utilizes drag-and-drop functionality, enabling citizen developers to piece together applications like Lego blocks. Due to its democratizing effect, low-code is accelerating nearly all fields, from finance to manufacturing, data science, and product lifecycle management. Access to software development automation is all the more necessary in the wake of a developer drought.
Although some issues still plague low-code adoption, the space has matured. And the pandemic saw low-code success in action, streamlining critical care operations and supporting the shift toward heightened reliance on telehealth. Below, we'll consider how low-code/no-code tools could aid digital transformation needs in healthcare. We'll pick out some real-life case studies of low-code/no-code in use and explore the benefits these organizations reaped.
Technology Hurdles In Healthcare
Although healthcare leverages much cutting-edge hardware, it's not uncommon for hospitals to lag in their software adoption and data-handling processes. Anyone who works in the healthcare industry will quickly acknowledge there's still a surprising amount of physical forms and paper-based processes in use. At the beginning of the pandemic, many organizations strove for a zero-touch policy or shuttered their physical business altogether. Healthcare services, on the other hand, often didn't have that luxury.
As random spikes in COVID cases surged worldwide, medical care centers experienced critical shortages. Optimizing staffing and the use of equipment became more of a necessity to remain afloat. For the patients with less urgent needs, many practitioners sought to establish increased use of telemedicine. Yet, with limited resources, many healthcare organizations didn't have IT resources to quickly construct user-facing apps that were reliable, scalable, and cloud-based. What's more is many organizations rely on old legacy systems that lack proper information interoperability, resulting in tedious data entry and redundancy.
IT development is historically pretty slow to move in healthcare. And all these pressures combined are squarely at odds with the modern drive to rapidly and continuously deliver new software. As previously sidelined digital strategies moved to the center lane, they also brought the burden of complying to top-tier security guidelines to safely handle sensitive data.
Ways Low-Code/No-Code Can Help Healthcare
In response to these issues, low-code/no-code has risen to accelerate ongoing digital transformation within many healthcare organizations. Whether it's improving operational efficiency or streamlining the patient experience, there are many ways low-code can be utilized in a healthcare setting. Here's a handful of areas:
Optimizing distribution of equipment and personnel. Low-code can enable better data accessibility to coordinate equipment use. For example, an application could provide up-to-date information on available beds or optimize the distribution of medical equipment. The same thinking is being applied to optimize staffing.
Facilitating remote healthcare: Telehealth has become more commonplace to reduce physical interaction for less urgent patient needs. Low-code environments can assist remote care planning by creating a way to find the right care provider and book appointments.
Assembling patient portals: Low-code platforms could be utilized to construct patient portals. Such a dashboard could aggregate patient medical histories, their appointments and allow providers and patients to track and manage prescriptions.
Forms for digital data ingestion: Using low-code tools, it's easy to quickly spin up a web-based form. This could help intake patient information or schedule appointments more efficiently.
Creating virtual agents: The ability to program intelligent chatbots is another functionality becoming more commonplace within low-code environments. These chatbots use natural language processing (NLP) to respond to user needs in everyday dialogue, increasing self-service abilities and decreasing human support.
Integrating data from multiple sources: Healthcare applications might require data from many different systems. While much healthcare software follows the HL7 FHIR standard, not all employees are comfortable making API calls or parsing XML or JSON data. Low-code can ease these integration hurdles, making it easier to pull external data sources into applications and workflows.
"Low-code allows for fast creation of applications for compliance management and monitoring, as well as seamless integrations through APIs for standardized access and authentication management," said Jonathan Grandperrin, CEO of Mindee. "It improves workflow efficiency and patient experience. And the ease of use helps roll out applications faster, more so in the current state of healthcare, managing the ongoing COVID peaks."
Real-Life Examples of Low-Code in Healthcare
So, what are some real-life examples of low-code/no-code tools being utilized in a healthcare setting?
Royal Berkshire Automates Patient Referrals
Royal Berkshire NHS Foundation provides medical and surgical services and oversees the Royal Berkshire Hospital in England. Within the organization, general practitioners make 125,000 patient referrals per year across 40 specialist areas. But, processing referrals manually and syncing patients with the right provider proved to be highly cumbersome. According to ProjectManagement.com, Royal Berkshire NHS Foundation was able to use no-code platform Toca to automate this process. Now, referrals occur six times faster, saving an estimated 15,000 work hours for the organization per year.
COVID-19 Testing and Vaccine Programs
Especially at the pandemic's start, COVID-19 testing and vaccine administration was critical to support frontline workers, and low-code platforms helped many healthcare organizations in this regard. IDC highlights how the Francis Crick Institute, for example, automated COVID-19 testing for institute staff and frontline workers using a low-code bred design.
The city of Los Angeles also utilized low-code to develop an online application for COVID-19 testing, taking an idea into production in just 72 hours, says Gregg Aldana, ServiceNow. "We saw one customer use low-code to develop a vaccination application literally in 10 days and then vaccinate over 10,000 healthcare employees," he added.
Geisinger Health System Staffing Reassignment
When the pandemic hit, most hospitals had to quickly pivot their staffing to address new priorities. Geisinger Health System, for example, noticed a 50% decline in outpatient visits and a surge of ICU and in-patient requirements. Quickbase describes how Geisinger Health System was able to use their low-code/no-code environment to build an app that automated the reassignment of employees into new COVID-19 related jobs. This was a major improvement from their previous workflow, which involved much tedium in an Excel spreadsheet.
Final Thoughts
A key advantage of low-code is enabling rapid delivery of new apps and features — agility that's become crucial throughout the pandemic. It also lowers the barrier to digital innovation — a citizen developer culture could, for example, allow a clinic administrator to quickly assemble new patient engagement models.
"If you use low-code platforms well, they are all about innovation and creative problem-solving. That's the whole point," said Scott Love, CEO of Codence, on Healthcare IT News.
"Low-code also has the potential to be integrated easily with current IT systems, taking into consideration the legacy systems many healthcare providers and hospitals continue to leverage today," added Grandperrin. "For example, helping integrate patient information across systems, and give care teams deeper insight into performance across departments."
The low-code/no-code market has experienced significant growth and is estimated to reach a total worth of $45.5 billion by 2025, predicts MarketsandMarkets. With much future growth slated, many industries, healthcare included, are looking to the technology to cut development time and costs.
Although low-code could bring significant cost-savings, it's good to keep in mind that low-code platforms simply offer building blocks, not finished products. They will still take an effort to learn, govern, and secure.
---