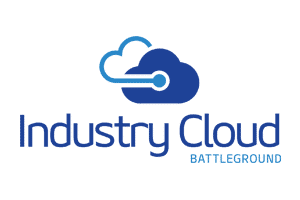 Amid pandemic uncertainty, retail has been in constant fluctuation. Brick-and-mortar storefronts continue to decline while eCommerce skyrockets. In-store traffic on Black Friday 2021 was nearly 30% lower than pre-pandemic levels. Department stores have been hit particularly hard — over the last decade, the total monthly revenue for US department stores dropped by $6 billion. As we become accustomed to the new remote-first economy, it seems we will never return to the golden age of in-person shopping.
But, this reality is by no means a death knell for retail. The surging digital economy presents boundless opportunities to augment conventional commerce if traditional retailers can transform. To get there, retailers must rapidly respond to new consumer shopping expectations, otherwise face disruption by digital counterparts. Granted, developing these new systems is tricky, especially for traditionally non-technical stores that lack the engineering talent required to create new digital experiences. This is where low-code development comes in.
Low-code is a thriving concept that delivers software development capabilities to non-developers through the use of UI-driven, drag-and-drop platforms. Components are modularly designed, making it easy to place specific functionality into new apps and workflows. If we consider the needs of retail, low-code could be very beneficial to construct new consumer apps that help enable things like online payments, zero-touch pickups, customer support, and digital marketing efforts. Low-code could also be applied to back-office operations and the many facets of product lifecycle management.
Below, we'll explore how retailers can transform through the use of low-code. We'll consider areas where low-code could accelerate retail and zone in on a few examples of low-code adoption within major retailers today.
Areas Where Low-Code Can Transform Retail
The winds are heading toward increased eCommerce adoption. And, online ordering can take the hassle out of many consumer purchases. The straight-to-consumer Tesla car-buying experience, for example, avoids the shady upsell tactics of on-lot car salespeople. Digital experiences can also augment existing brick-and-mortar storefronts. Case and point — Walgreens was able to increase engagement by 600% for its photo print purchasing service using digital apps when compared to in-store-only shoppers.
Though digital transformation is clearly necessary to stay relevant, retailers are often sluggish to respond with new features. Thus, low-code can help modernize swiftly to deliver all sorts of features that consumers have come to take for granted, assisting retailers in testing new functionality at a lower cost without hiring additional programmers.
Let's consider some ways low-code can transform retail:
Delivering an omnichannel experience: Nowadays, businesses must support many channels. To deliver an omnichannel presence, retail can utilize low-code to support different platforms. Low-code can typically generate boilerplate code to support iOS, Android, web browsers, and other platforms. One study found that 37 out of the 50 top commerce apps adopt such a hybrid development approach.
Accepting online payments. This is perhaps the most apparent utility necessary for digital commerce. Low-code platforms typically provide a module to accept payments utilizing a third-party processor like Stripe, Square, or Paypal. Outsourcing the payment feature set is increasingly necessary to support unconventional payment types like cryptocurrency. Plug-and-play modules could also be used to calculate international currency conversions.
Managing customer retention: Customer relationship management is vital to retain steady income. But, a lot of backend work goes into customer loyalty programs. Low-code app development could help quickly arrange user databases, spin up account management systems, and provide access control and login capabilities over a company's presence.
Aiding marketing automation: Low-code could assist other digital marketing efforts to increase customer retention. For example, a low-code platform may offer monitoring features to analyze real-time data and generate alerts to help stay on top of issues. There is also much ongoing development into low-code tools for AI and machine learning, which can be utilized to track behaviors and personalize content based on user tastes.
Alleviating shipping and distribution frustrations. Have you noticed extreme shipping delays in recent months? Adobe reports that eCommerce websites posted "out-of-stock" messages 2 billion times in November 2021 alone. Low-code is by no means a silver bullet to mend the global supply chain issue, but it could help avoid end-user frustration. For example, UIs could easily be generated using low-code to display messaging to site visitors based on an inventory status database.
Automating customer support: Business folks can quickly spin up forms to collect customer information and feedback using low-code. Low-code/no-code services are even beginning to offer AI assistants to communicate with customers in chat or over the phone based on programmed actions. This could help reduce manual customer support strain and help log customer interactions.
Of course, a portion of customers will always prefer the ability to touch and feel a product before purchasing it, whenever possible. Yet, retail must now augment this to support an omnichannel world. As Nick Pike, vice president at OutSystems, explains: "Customer loyalty, retention, and omnichannel are key agenda items for senior management. This inevitably means modernizing, developing apps and automating processes, bringing backend systems in line with some of the front-end capabilities."
Examples of Low-Code Use in Retail
Retail is ripe for transformation, and there are many real-life use cases of low-code being used to transform this sector. Let's take a look at a few examples.
Walmart
Walmart identifies low-code/no-code technologies as such an imperative that they have absorbed tools from one no-code startup. Using assets from Botmock, Walmart's internal divisions can now create conversational apps using a drag-and-drop interface. This allows non-technical teams to deliver new customer experiences with natural language processing (NLP). Other traditionally brick-and-mortar companies are adopting similar virtual assistants, such as Bank of America and US Bank.
Pampered Chef
Pampered Chef's use of low-code is an excellent example of how the technology can aid marketing efforts in a remote-only world. Pampered Chef typically relies on its brand ambassadors to organize physical meetings to promote its products. The pandemic shook this up and forced them to pivot to construct a center for remote meetups. "We were able to rapidly build, pilot, and iterate on a digital solution that is enabling virtual parties that match our unique business model," explained Shiv Dutt, the VP of Digital Experience and Innovation at Pampered Chef. Dutt explains that using low-code slimmed down their development timeline from months to 11 days.
J!NS
J!NS is a mid-size vendor of prescription eyeglasses. ProjectManagement.com shares how J!NS utilized low-code tools to develop an inventory tracking system to help manage inventory in their physical stores. The system began with 50 employee users and has blossomed into a platform with 1,000 users. The end results were streamlining efficiency and operational improvements. "By managing our data in a centralized platform, we can share data in real-time across multiple departments quickly and easily," explained Kazuha Furubo, Distribution Group Leader, J!NS.
Crafting the Unique Experiences
We are entering the new normal. And as consumers settle more into the remote economy, the old way of selling goods and services will continue to diminish.
"Where marketers need to adapt is by focusing in-person retail on delivering unique experiences for customers that they wouldn't otherwise receive with e-commerce," says Patrick Ward, Rootstrap.
As we've seen above, low-code is emerging as a tool to craft many of those unique experiences. Retail does have many user experience expectations to overcome, but if executed correctly, Retail 2.0 can have tremendous outcomes.
---