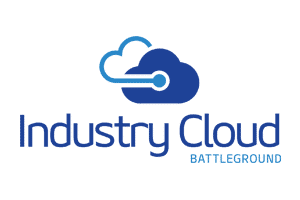 "Adapt or die" has been a mantra for the retail industry since the emergence of e-commerce. In the past few decades, physical stores have suffered in the wake of insurmountable growth online.
And although still accounting for most retail spending—research from eMarketer predicted that by the close of 2021, e-commerce would account for 15.3% of total retail sales—brick and mortar establishments are continuing to experience declining sales.
Unsurprisingly, countless organizations have adapted to the climate and independent online retailers are thriving. This, even with overwhelming competition from Amazon. However, a new challenge is on the horizon, and one company may just have pipped the others to the post in an effort to address it. Has Dunnhumby found the solution to an increasingly brutal retail media market?
Who is Dunnhumby and Why Does It Matter?
Dunnhumby is a data science team that develops customer-focused retail media solutions for brands and retailers. Dunnhumby's most recent addition to the space is Sphere, a comprehensive retail data platform that consolidates brands, advertisers, and retailers. The platform focuses on a shared aim of creating targeted retail media campaigns.
So, what makes this so groundbreaking? Instead of working independently to achieve success, Dunnhumby Sphere enables multiple industries to work collaboratively toward a shared goal. It's out of the box thinking that any stubborn retailers should heed.
Just as online sales are forcing brick-and-mortar retailers to reconsider their approach, the data-driven battleground emerging today requires companies across sectors to collaborate to achieve a competitive advantage.
Dunnhumby Sphere: A Deep Dive
Ultimately, Dunnhumby Sphere is about shared resources, in this case, data insights. When organizations don't work collaboratively and fail to share their insights, the result is negative across the board. Dunnhumby Sphere facilitates this shared data culture to encourage successes for each partner, and this is how it does it.
Interface: Users log onto the platform through a simple interface. Once in, they can access integrated modules covering the retail media space. These benefits include insights on online and offline omnichannel advertising channels and AI-driven audience selection, so you know exactly where to target a campaign.
Workflows: Everyone involved in a retail media campaign can access efficient workflows, including bookings, campaign activation, and more. Retailers can execute campaigns, advertisers and marketers can do so on behalf of the retailers, and brands can see where users should spend the most efficient campaign budgets. This process provides a truly collaborative space where everyone has access to the same metrics.
Reporting: Reporting takes place in close to real-time. Again, these reports are accessible to everyone with permission to access the platform, reducing confusion and enabling retailers to work more closely with brands to optimize results.
Benefits of a Collaborative Approach to Retail Media From a Data Persepctive
The first benefit to a platform like this, and any subsequent alternative, is reduced costs. When industries and organizations share resources, prices are slashed. Although many platforms available make it possible to conduct customer data analysis, a single space across channels and combining this data is far more cost-efficient.
Next, data access becomes far less complicated when using an integrated platform. Collaborating on data is far easier than working to gain data insights independently. Of course, an automated, AI-powered system is undoubtedly the most efficient way to gain data insights. However, installing such a system across multiple organizations is complicated and requires a degree of data literacy training.
Finally, collaboration is key to gaining a competitive edge. Just as large apps in other areas, such as Zoom, are creating ecosystems to address the multiple needs of a growing customer base, so too must retailers, advertisers, and brands work together to impact a saturated retail media landscape.
Ultimately, legacy organizations with a company-first approach must contort it to a customer-first stance, while leaders should support the success of a single organization through collaboration, not isolation.
---