By Tom Doran, Jan 10, 2019
Are you tired of underwhelming results from your business reporting tools? Did you think you were getting a dashboard, when all you got was a web based list? Microsoft Power BI is here to help! Microsoft introduced Power BI in 2014. In the beginning it was full of promise, but required some pretty solid technical chops to make it work. No more! With the introduction of Microsoft Dynamics Business Central, Power BI is now within the grasp of most end users.
So what makes Power BI different today? Microsoft has used the Power BI platform as the basis for most of the role centers and fact boxes found in Dynamics Business Central. What this means for you is that the engineers at Microsoft have simplified the connection and unlocked the potential for additional Power BI use for your company.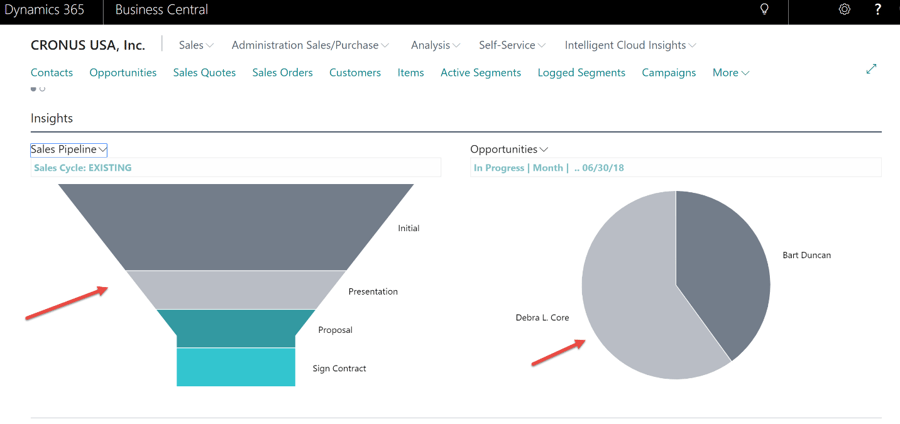 The Fact Boxes found in the List view inside of Business Central is also based upon Power BI.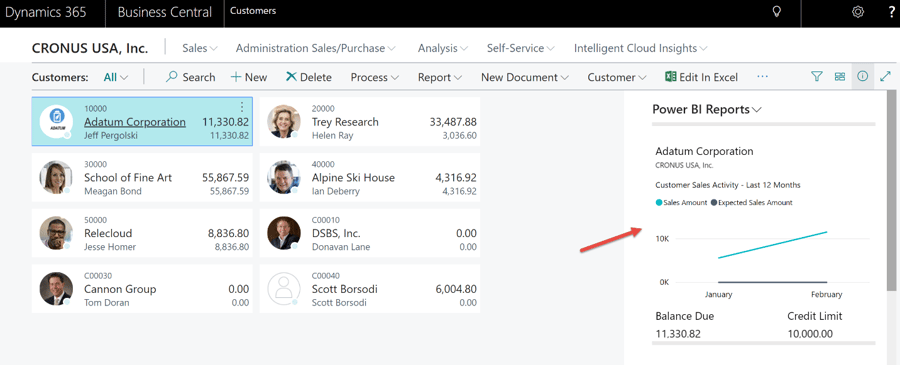 But wait…there's more! You also have access to a large number of templates from which to choose for additional Power BI insights.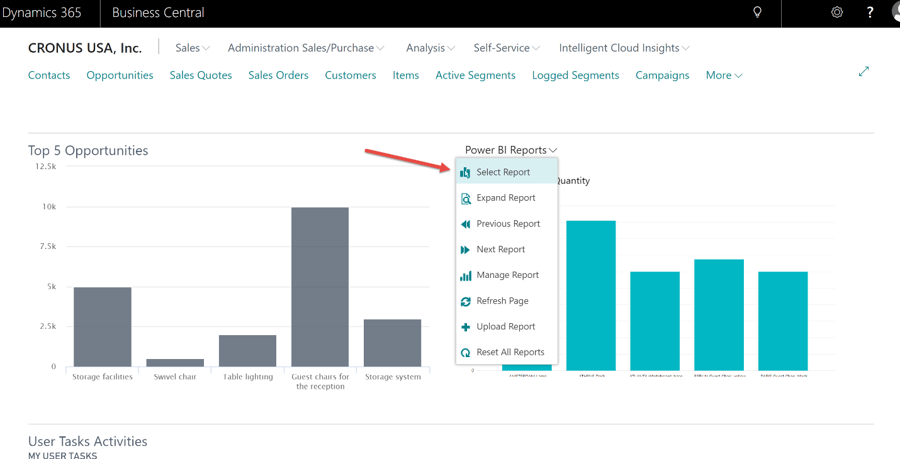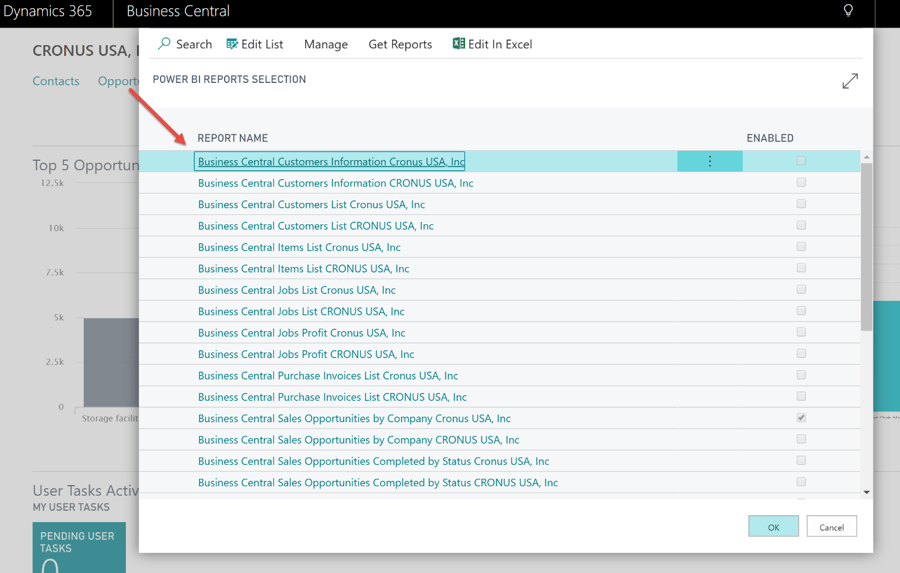 With these built in dashboard role center views, getting your Power BI up and running is now easier than ever before. You can put the power of Power BI into your user's hands to make better decisions. Serve your customers more effectively, improve your inventory management, and gain key business insights.
But wait…there's even more!
That's right, if you don't see what you need from the built in list, there is an amazing number of pre-built dashboards from which to choose.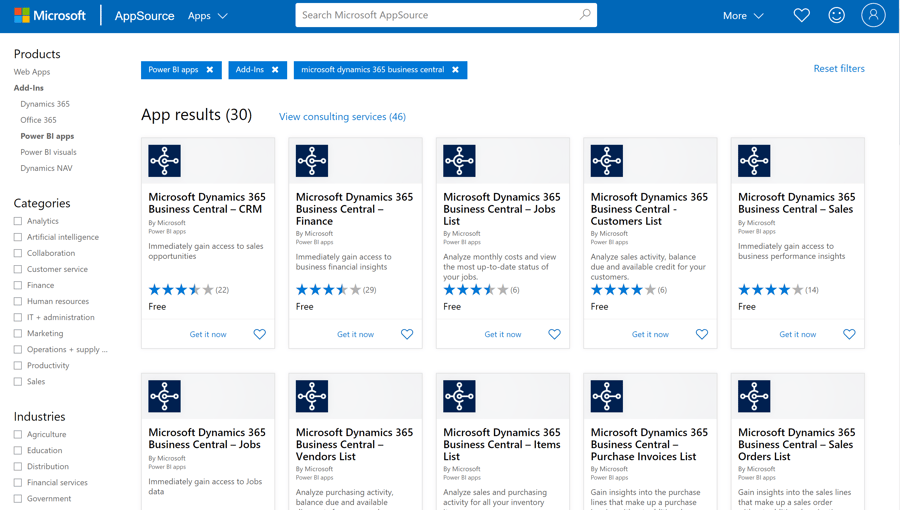 Now any user can select from a wide variety of pre-built dashboards that provide them the insights they need to do an ever better job! Speaking of jobs, look at the example of the pre-built dashboard below that lays out performance for a job shop.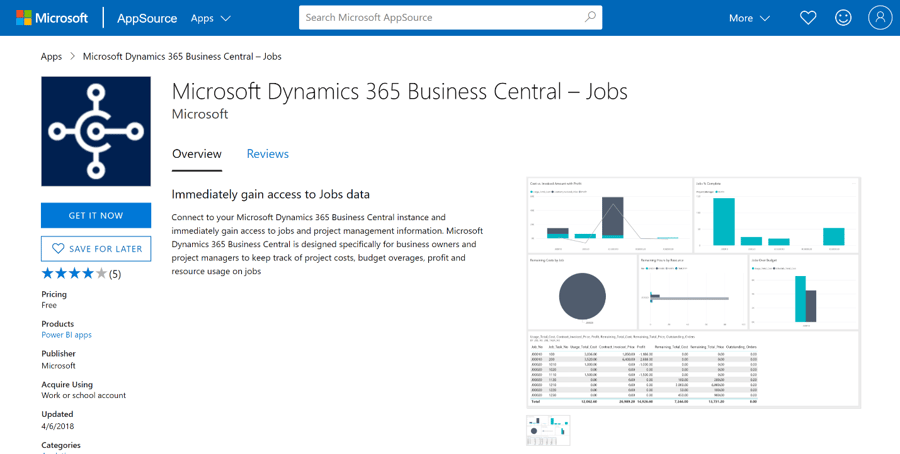 Get it Now! Means just that, get the insight you need NOW!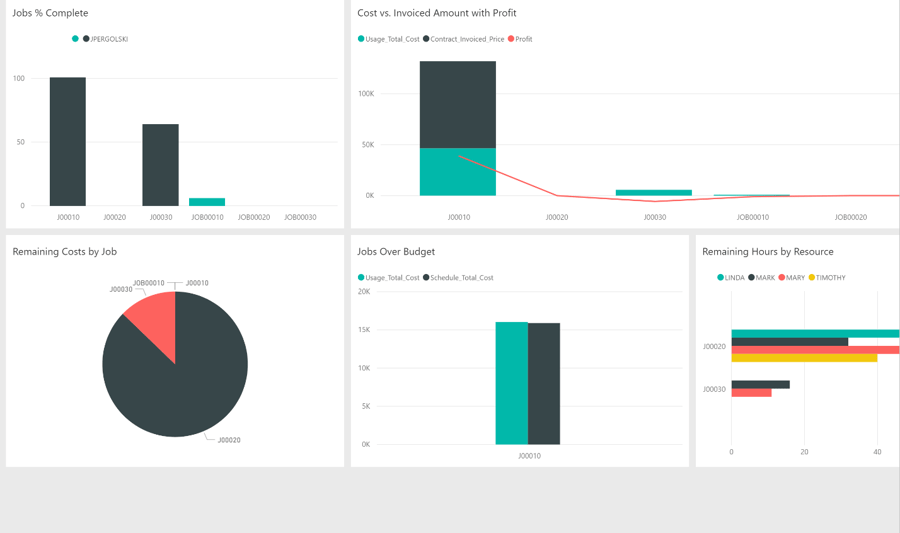 This is so simple, so fast, and so powerful… it can only be Power BI and Microsoft Dynamics Business Central!