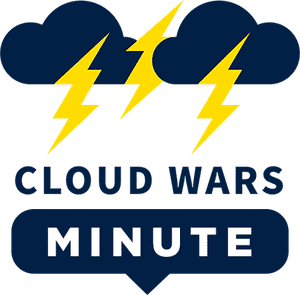 Welcome to the Cloud Wars Minute — your daily news and commentary show, hosted by Cloud Wars Founder, Bob Evans. Each episode provides insights and perspectives around the "reimagination machine" that is the Cloud.
Highlights
00:12 01:07 — Bob shares a message about speed and the power of databases in this emerging digital world. Google has released a new database service claiming to be two times faster than its comparable database at AWS.
01:30 — Google is also positioning AlloyDB for PostgreSQL as an alternative to large legacy databases that most customers are trying to move away from.
02:05 — The larger-scale issue is that Google Cloud continues to intensify its move up the software stack beyond cloud infrastructure and more into software.
02:25 — Earlier this month, CEO Thomas Kurian was talking about how the cloud's greatest value is the rise of software across different functions, solutions, and application points.
02:57 — Kurian also suggested that, for Google Cloud, this is coming out in the area of data, analytics, and security—three of the highest areas of growth for the company.
03:17 — The power of software is going to be the way that companies differentiate themselves, along with this notion of speed.
---
Register today for THE cloud event of the year