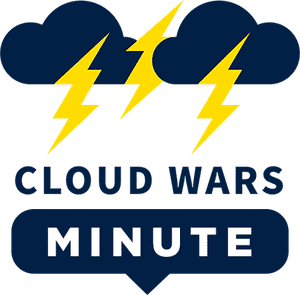 Welcome to the Cloud Wars Minute — your daily news and commentary show, hosted by Cloud Wars Founder Bob Evans. Each episode provides insights and perspectives around the "reimagination machine" that is the Cloud.
In this Cloud Wars Minute, Bob analyzes the stiffening competition between Oracle and SAP cloud services.
Highlights
00:01 — Oracle and SAP have been rivals for nearly 50 years, but who's winning the battle for cloud revenue growth?
00:33 — SAP reported 34% cloud revenue growth in Q2 (24% in constant currency). The company also boasts 25,000 on-prem ERP customers, and SAP's S/4HANA alone grew 84% in the same time span.
01:57 — Oracle Fusion ERP is off to a great start, growing in the mid-30% range. Oracle makes Fusion ERP the centerpiece of several new services and industry cloud capabilities.
02:54 — Oracle's upcoming earnings report is likely to show between 44-47% revenue growth, representing the fastest growth among all major cloud vendors. Customers will be the biggest winners in the Cloud Wars competition.
---
To see more Cloud Wars content, including all recorded sessions from June's live Cloud Wars Expo, please register here for your Cloud Wars Expo on-demand pass. The on-demand pass, which is included with your Acceleration Economy subscription, gives you access to approximately 40 hours of invaluable educational content from last month's event.