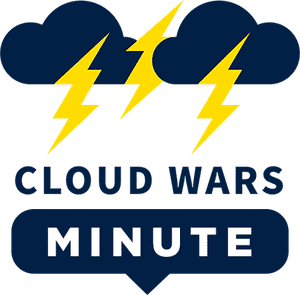 Welcome to the Cloud Wars Minute — your daily news and commentary show, hosted by Cloud Wars Founder, Bob Evans. Each episode provides insights and perspectives around the "reimagination machine" that is the Cloud.
Highlights
00:11 — Google Cloud extended a massive deal with UPS. Not only will this partnership improve logistics and package delivery processes, but it will also have long-term benefits pertaining to data.
00:44 — UPS has a new purpose statement: "Moving our world forward by delivering what matters." Nowadays, what matters more than data?
01:04 — The big deals that Google Cloud has been making with big companies are providing new ways to approach the digital economy to equip businesses with the data capabilities and tools to be more successful in their respective markets.
01:36 — Bob noted that with this new agreement, Google Cloud wants to help UPS advance its world-class digital customer experiences and employee experiences.
02:19 — This represents how businesses that have been around for a long time, such as UPS, need to be able to handle logistics and data proficiently in order to reach their digital futures.
02:41 — For example, recently, Walmart took a step forward with its retail and commerce technologies as the company is now joining the cloud business.
---
Register today for THE cloud event of the year