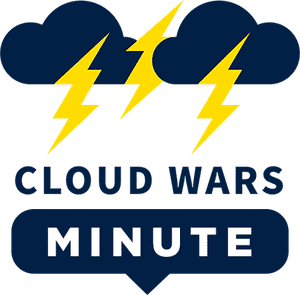 Welcome to the Cloud Wars Minute — your daily news and commentary show, hosted by Cloud Wars Founder, Bob Evans. Each episode provides insights and perspectives around the "reimagination machine" that is the Cloud. Today's topic: Oracle Gaining Major Momentum in the Industry Cloud
Highlights
0:23 – Oracle is quietly building some mega-momentum in the cloud. That is spread across the number of types of cloud services that Oracle offers.
0:33 – Bob believes their cloud apps business will be up more than 25% with their biggest, and fastest-growing, app being Fusion ERP increasing 32% for Q3. Using Fusion ERP, Oracle can release its quarterly earnings faster than other major publicly traded company in the United States.
1:25 – When Oracle releases their numbers today, you should look for Oracle Cloud Infrastructure (OCI) to have another big quarter with more big deals on the horizon. In certain cases, companies that chose OCI for high performance applications and functions will get the highest performance at the lowest price. Along with OCI, Bob believes their autonomous database is going to start to kick in and become one of the most important products in the company's history.
2:43 – In the red hot industry of industry cloud, Oracle has become a player, not only in the cloud applications, but in infrastructure. They released the Oracle Cloud for Telecom, which is an infrastructure package in addition to their longstanding applications that help Telecom's operate their businesses.