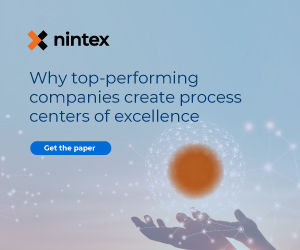 With solid if unspectacular Q2 cloud revenue up 13% to $7 billion, IBM has pushed past Salesforce to join Microsoft and Amazon as the world's top 3 cloud-revenue generators.
While that's an impressive achievement by IBM, on my weekly Cloud Wars Top 10 rankings the company continues to hold the #9 spot, primarily due to its below-market growth rates. 
Microsoft will release its Q4 numbers on July 27, and history shows Microsoft typically closes out the year with some market-beating cloud numbers. Amazon will disclose its Q2 results on July 29.
Here's how the trailing 12-month cloud-revenue figures look for Microsoft, Amazon and IBM, taking into account that IBM's numbers are for the 12 months ended June 30 and IBM and Amazon's are for the 12 months ended March 31:
Salesforce's trailing 12-month revenue for the 12 months ended April 30 was $22.35 billion.
For IBM, a couple of cloud-growth numbers that caught my attention came in the areas of Global Business Services and Cloud and Cognitive Software, which are two of a handful of "segments" for which IBM breaks out cloud revenue.
The Global Business Services segment posted cloud revenue of $1.9 billion, up 30%; and

the Cloud and Cognitive Software segment had cloud revenue of $2.1 billion, up 25%.
On the not-so-hot side, cloud revenue in Global Technology Services (set to be spun off later this year) was down 5% to $2.4 billion, and cloud revenue from the Systems segment dropped 19% to $700 million.
All in all, a very solid performance by IBM. But as other major players are reporting cloud growth rates of high teens to more than 40%, IBM will have to kick its growth engine into higher gear to keep up.
For more on how IBM senior VP and cloud leader Howard Boville plans to do that, please see IBM Cloud Renaissance: General-Purpose Clouds Out, Industry Clouds In and As SAP Downgrades Microsoft Relationship, IBM Rushes In.
Subscribe to the Industry Cloud Newsletter, a free biweekly update on the booming demand from business leaders for industry-specific cloud applications. 
Cloud Wars is on YouTube! Keep up with our latest podcast episodes, daily Cloud Wars Minute commentary, and interviews shedding light on the greatest growth market the world has ever known.