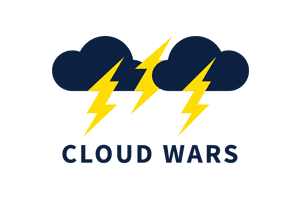 Technology is changing the world — how we live, how we learn, how we work out, how we communicate. These changes are also sparking a digital revolution in the business world.
With rising expectations from digital-savvy customers who demand exceptional experiences, businesses have massive opportunity to leverage digital technology to redefine their brand value and customer relationships and deliver the experiences their customers expect.
This video roundtable explores how IBM and SAP are working with partners to drive new types of value for global clients. Bob Evans, Cloud Wars Founder & Chief Content Officer of Acceleration Economy, is joined by IBM and SAP executives, who describe how they are helping clients accelerate the creation of new business models and revenue streams.
Highlights
1:10 – Host Bob Evans kicks things off by introducing the concept of "the digital revolution," which is the backdrop for the roundtable discussion with IBM and its partners. All aspects of human life are changing at an unprecedented rate, and for IBM and its customers, that means that they need to come up with reimagined business models, revenue models, customer engagement models, product development models, and more. This changes how companies are structured, the sort of talent that they look for, the way they speak to the world, and the way they position themselves.

6:45 – Turning to speak specifically about IBM, Bob says that every big tech vendor in the Cloud Wars needs to press what he calls their "unfair competitive advantage." IBM's unfair competitive advantage has two parts. First is their incredible legacy of technology expertise, leadership, and innovation. And, IBM has been driving cloud innovation for a long time in heavily regulated industries around data sovereignty, cybersecurity, and other areas. So the combination of massive technology strength and deep understanding of industries is a unique and powerful advantage for IBM.

11:00 – Meet the roundtable guests! First up is Keith Costello, the general manager of IBM's Global SAP Business. Next is Jorge Ros, an IBM vice president responsible for the IBM Cloud ecosystem. Finally, the third guest is Ajay Pasuvula, who's a vice president and head of the SAP Global Ecosystem at HCL.

12:20 – The first topic the group dives into is what IBM and its partner ecosystem are doing to help clients manage the immense changes of the last 20 months.

24:00 – Bob notes that when the cloud first emerged, many people believed that the diminished need for installation and integration would bring about the end of partnerships. But in fact, there's been an explosion in opportunities for partnerships and the development of networks like the IBM partner ecosystem. Bob invites the roundtable guests to weigh in on this observation.

26:30 – With the rapid change in the perception of the cloud among business leaders, from something "to dabble with in HR" to something that's supporting core workloads, Bob asks the guests to speak to what that means for the clients of IBM, SAP, and HCL, and how each is helping customers with cloud migration.

35:10 – The group discusses RISE with SAP, BREAKTHROUGH with IBM, a new program that gives clients a streamlined pathway to migrate to the cloud with IBM Cloud and IBM Consulting and to drive better SAP program outcomes.

45:00 – Keith Costello, Jorge Ros, and Ajay Pasuvula each share a final thought regarding the IBM partner ecosystem, the RISE with SAP program, and the end-to-end digital revolution the whole business world is experiencing right now. Bob wraps up the conversation with a reminder of just how many opportunities and reasons for optimism we can find within the tech industry today.