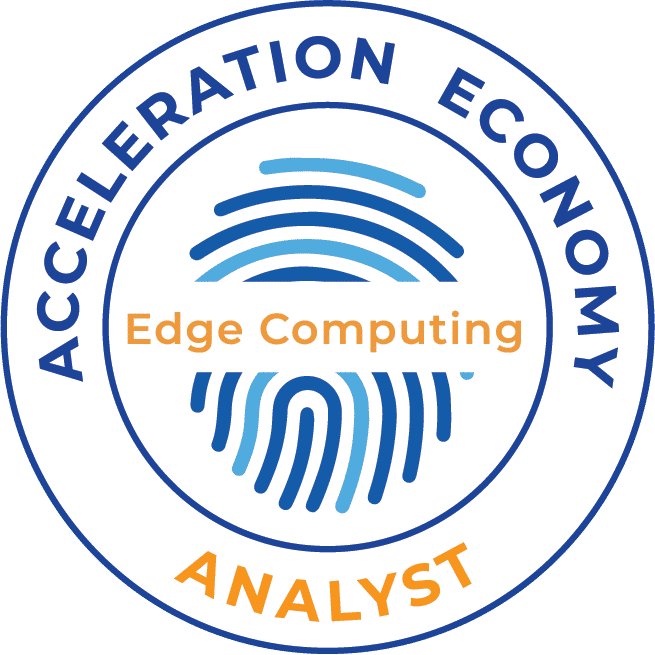 Many are hearing a great deal about something called "the edge", but are struggling to figure out what it means and why it matters for their business. And, these topics can be even more confusing for business leaders. So, where do we start to unpack what may be the biggest paradigm shift in computing to happen to since the cloud?
In this first episode of the Cutting Edge podcast, I'll cover the basic concepts of edge computing, and break down how it's different from the cloud, traditional client/server computing, and endpoint computing.
---
Highlights
01:00: Edge computing could usurp the cloud – but wait – you may using edge computing and not know it. If you stream Netflix or HBO Max on your laptop, tablet, or phone, then you are using edge computing.
01:55: The edge is a collision of three things that are driving dramatic transformation: Information Technology (IT), Operational Technology (OT), and Communications Technology (CT).
02:30: For about a decade, IT has seen a huge shift due to mobile, the cloud, and the democratization of IT. Mobile computing outpaced PC computing which was the default for a long time – and forced companies to change the business and security models.
03:25: Cloud computing has redefined software business, app development, and delivery. Further, software-as-a-service (SaaS) became the springboard for new methodologies – think DevOps – and the birth of the many app stores.
04:27: Deep disruption is happening in the communications technology (telecom) industry due to, in part, mobile data. Do you recall the days of paying per text message, and huge phone bills? Networks had to rearchitect their infrastructures for data delivery and consumption.
05:40: Communications-as-a-Service (CaaS), such as capabilities through Facebook, Google, and Apply, changed how people message each other. This surprised the traditional network carriers who were comfortable with the status quo.
06:55: The operational technology (OT) world is going through the "4th Industrial Revolution", or, in other words, "digital industrial transformation". A large part of this overhaul can be attributed to the Internet of Things (IoT) and cheaper, more capable silicon.
08:42: IoT has spawned a proliferation of wireless connectivity as people want to monitor almost everything. This growth in IoT devices combined with better silicon means we can push more powerful capabilities to "strained edge".
09:34: The clashing of IT, OT, and CT converge to form the Intelligent Edge. This gave way to smartwatches with machine learning workloads that blow away the imagined capabilities for the 1930s Dick Tracy watch.